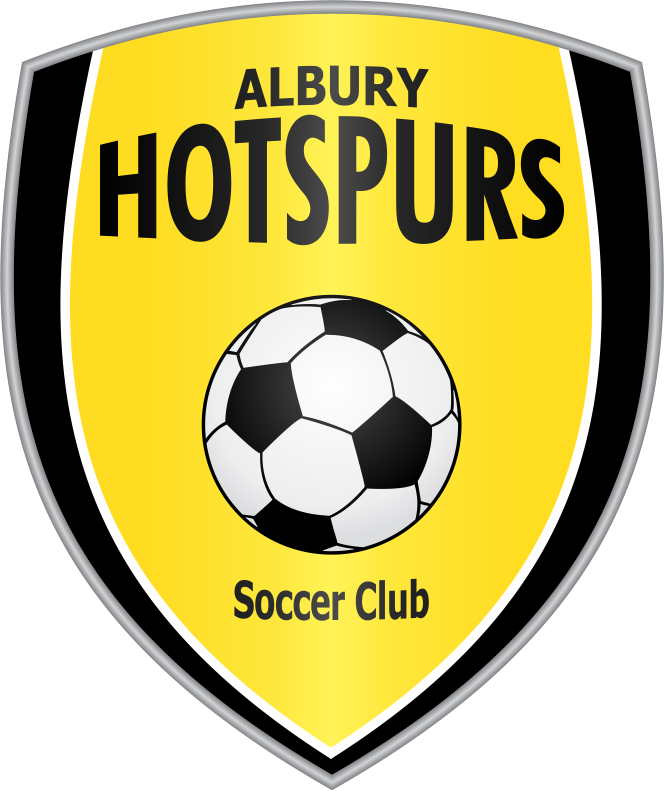 New and returning players, coaches and managers can register and pay fees online for the new season with Albury Hotspurs via My Football Club.
MyFootballClub is an online registration system that allows footballers to register to play for their chosen club at their own convenience, 24 hours a day. No need to complete a registration form. Payment can be made online at the time of registration or via direct debit.
Click here to go to myfootballclub.com.au and register
Before registering you NSW school age child please read the following.
NSW Active Kids $100 voucher
Commencing 31 January 2018 the NSW Government will provide a $100 voucher to parents/guardians of school enrolled children. The $100 voucher can be used for registration and participation costs for sport and fitness activities.
Every child (4.5 – 18 years' old) enrolled in school from Kindergarten to Year 12 is eligible. This includes those who are home-schooled or enrolled in secondary school education at TAFE NSW.
It will not be means tested and one voucher will be available for every child in the family annually over the next four years.
There will be no limits on the number of applications per family, as long as every child is enrolled in school.
For more information and how to obtain you voucher code/number, which you will need before registering your child to use in registration process please go here.
Online registration
When you go to register you will be presented with the choice of Player, Coach, Referee or Volunteer Registration and three options.
Option 1 – I know my FFA number and am ready to proceed to the login pages. 
If you have used the online registration with MyFootballClub in the past and know your FFA number, select the first option. You will be taken to the online registration page, where you can use your FFA number and password to login.
Option 2 – I have been registered before but need to find my FFA number.
If you have registered in the past but cannot remember your details, select the second option. You will be taken to a search page which will enable you to find your FFA number.
Option 3 – I have never been registered before and would like to create an FFA account.
If you have never been registered to play football in Australia or have not played in the last seven years you will be taken to a page which will allow you to create a new account and you will be issued an FFA number so that you can log in.
Once your are logged in
Check your details.

On the next screen, enter the club name Albury Hotspurs SC
NB: If you get a message saying there are no packages then click OK and check the club name
Select the Registration role
NB: If this is the first time you have registered to play football in Australia you will need to confirm whether you played in another country

Select the correct Registration Package that applies for your registration.

Pay online [will incure 2.3% usage fee] or select manual payment if you wish to pay by direct deposit or in person. A copy of your registration invoice will be sent to your email.
NB: Payment must be made before a registration can be accepted.
Any new players will have to present a copy of a birth certificate or driver's licence for identification purposes before a registration can be accepted.
If you have any trouble with your registration you can use the following resources to help you.
For more detailed instructions click here
Confirmation of Registration
Your registration with your club is pending until your Club Registrar accepts the registration.
Clubs and competitions may have additional requirements before you are deemed to be eligible to play in the Association or Member Federation, such as proof or age requirements, photos for ID cards, payment of fees and grading. You will need to contact your club to ensure you meet all
local requirements.
You can monitor your registration status by logging into MyFootballClub and viewing your registration Status on the registration details page.
Registration of Coaches and Managers
All Coaches and Managers are required to register with myfootballclub.com.au and complete a NSW Working With Childrens Check(WWCC)
Registration as Coach or Manager
Go to website myfootballclub.com.au
Follow the prompts as to whether you have registered previously or are a new registration.
After completing personal details
Select Albury Hotspurs Soccer Club
Select coach or Volunteer (manager)
Select manual payment (P.S. Hotspurs will pay the Fee) Our club will approve your registration
Please note: We have set up an additional question for coaches and (volunteers) managers to enter their WWC number and expiry date. Please have this ready when registering and or follow the steps below to obtain one ASAP. This only applies to 18 years and over coaches, manager and volunteers of any junior team.
NSW Working With Children Check
Go to Website www.kidsguardian.nsw.gov.au
Select Blue Box (start here)
Select clubs or other bodies providing services to children
Remember you are a volunteer (no payment required)
Get a WWCC number and download information
Go to Albury Motor Registry in Smollett street –Confirm identity (drivers licence)
Photocopy card and hand into club official
Registration as Social Club Member
Go to website myfootballclub.com.au
Follow the prompts as to whether you have registered previously or are a new registration.
After completing personal details
Select Albury Hotspurs Soccer Club
Select Volunteer (Supporter)
Add Social Club Membership package $20
View how to pdf here