BUNNINGS FUNDRAISER
Hotspurs will be running the BBQ at Bunnings Albury this Saturday April 28th
This is a great opportunity to raise some great funds for the club.
We need a volunteers to come out and help.
The BBQ runs from 8:00am to 4:00pm.
We require a group of four to assist for each two hour slot starting at 8am/10am/12noon and 2pm.


Draw
Round 5 Sunday April 29
HOTSPURS v Boomers
at HOME
8:30am 11 Boys
9:35am 12 Boys
10:40am 13 Boys
1:10pm 11 Girls
9:55am Thirds Men
11:20am Over 35s
1:10pm Reserve Men
3:00pm Senior Men
Div.2 Women has been postponed
All other teams have BYES
Duty Team
Our duty team for this Sunday is the 13 Boys.
Please be at the grounds at 7:30am to help set up. Volunteers are required to help on the BBQ between 11am and 3:00pm. Thank you.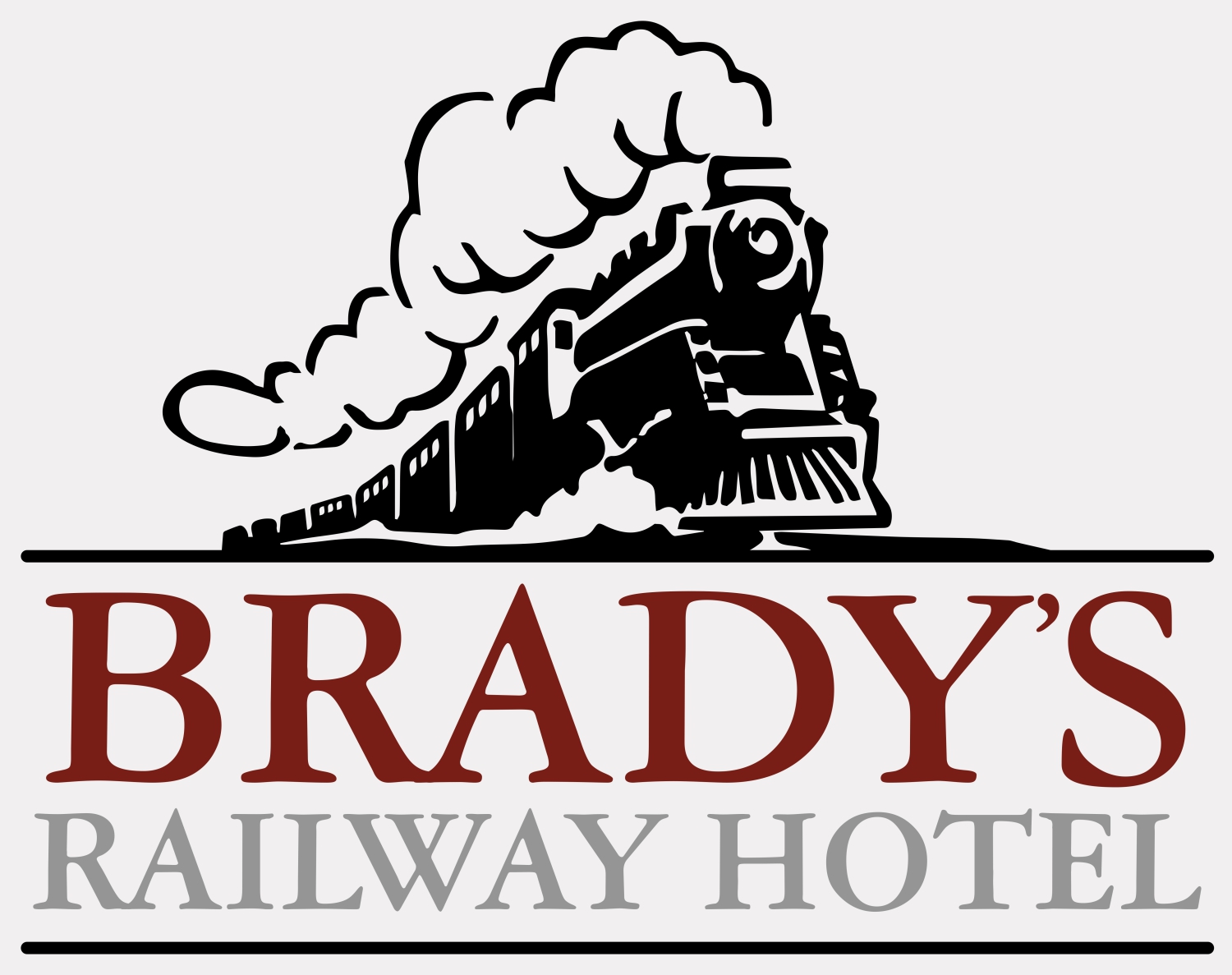 2018 MAJOR SPONSOR – BRADY'S HOTEL
 
Remember to let John Irvine or Simon Baker know you're from Hotspurs when purchasing you next vehicle, the club benefit with bonus sponsorship and they will make sure you get the best available deal.
Social Club Member
All registered players are automatically a Social Club Member and receive Social Club Members prices to Hotspurs functions. Non members shall incur a slight surcharge.
If you are a non-registered supporter or friend of Albury Hotspurs, for $20 you can now register as a Social Club Member through myfootballclub. Details on how to register as a Social Club Membr can be found on our Registration page.
Miniroos
Training at Aloysius Park, South Albury
5-6pm Every Tuesday after that, except NSW school holidays.
Training stops for the holidays and will resume Tuesday 1st May at 5pm.
Our next MiniRoos game is on Saturday the 5th May at Jelbart park.
Full season draw now available from menu, MINROOS>Miniroos Draws>
And on Team app under schedule for each age group.
Make sure you have requested access to your appropriate age on your Hotspurs Team App.
For more information please call Paul Kinning – 0400422805 or Wayne Davies – 0477 872410
Our Miniroos kids looked fantastic in their new Quest Wodonga shirts and Hotspurs kit bag on a warm and sunny April day.
Teamapp
Albury Hotspurs Teamapp users, If you haven't done so already, please open your app and request access to your appropriate teams. Especially Miniroos. We can't notify you if you don't have an access group and allow notifications to you mobile.
Hotspurs Club Shop is open
This year the senior group have developed a NEW club Senior polo $30 and jacket $35.
The club has decided to keep some stock of these to be available for purchase on home games at the ground (New WOW hat $15 and club neckties $25 will also be available).
ALL other items in the online shop need to be ordered by certain dates where a bulk order will be placed into production and delivery will then be 3 to 4 weeks after said date. GO TO SHOP
2018 cut off dates
6 April 2018 CLOSED (approx. delivery 6/5)
18 May 2018 (approx. delivery 17/6)
13 July 2018 (approx. delivery 12/8) Final season order.
Full payment must be made before placement of your ordering into production.
Hotspurs Club Coaching Panel
The Hotspurs Club Coaching Panel has been formed, and consists of the following members of the club, John Belgre, Robert Tuksar, John Irvine, Matt Townsend and Fiona Smith.
From time to time there will be some useful information posted here for our coaches.
Coaches can also utilise the Coaching Panel for help, with any aspect of coaching. It's an experienced, and great group, to assist those wishing to develop their coaching and ultimately the teams performances.
---
Junior Encouragement Awards
We are currently seeking interest from the current and new businesses who would like to supply/support our junior members with awards for this season 2018.
We would like to thank and acknowledge these businesses for their support.
Match Reports
11 Girls v Wangaratta won 2 – 1
It was the Cup final rematch, and it proved to be another epic game. Played in quite hot conditions, the girls struggled to get going early and went down early in the first half. Ava was under pressure in goals but pulled of some magnificent saves to keep the team in the game. As usual the girls dug deep and started to fight back. Mia and Elisha grabbed a goal each to go to the break 2-1.
The girls were exhausted at half time, but to their credit, headed back out for the second half full of energy and were determined to run out the game. Both teams had chances to score but some great goalkeeping by both keepers (Rylee for Spurs) meant the game ended 2-1 to Spurs. Isla played a blinder of a game on the right wing and ran non-stop up and down the line. Imi also had a strong game creating several chances through her strong running game. The girls need to work on holding formation a bit better and getting the ball wide a bit earlier. Great game girls
11 Boys v Wangaratta lost 1 – 2
The early trip up the freeway is always a struggle and made harder on school holidays !
Ayden proved he was awake by scoring early in the first half and with Sam on fire in defence things were looking positive early .
Murray was moving the ball forward and trying to give our players some scoring opportunities.
The second half we allowed Wang to take control of the game and unfortunately they scored twice to take the points.
Awards Lenny Issy Sam
12 Boys v Wangaratta lost 1 – 4
The trip to Wang is always tough and physical with Sam copping one early in the first minute of the game.Louis and Ethan in goals were involved in some strong contests and to their credit didn't back down.
Trae and Daisy again were amongst the best and Ruby played her usual strong game and the never give up attitude is an amazing quality in such a young player.
A highlight was the defence of Dustin and Lenny marking one of the strongest players in the u 12 competition and trying to stop his influence on the game.
The game was evenly contested and we just had limited scoring opportunities.
Thanks once again to our young players sticking around to play another game.
Goal – Lenny
Awards to Ruby and Dustin
13 Girls v Wangaratta won 3 – 1
After a few weeks off the girls travelled to Wang. They took on the challenge and
listened to everything that was said. They pass the ball beautifully and play so well
as a team especially on a very hot day!! We were especially thankful for the Under 11
girls- Alice, Sienna and Elisha who gave us subs on a very hot day!!
Great Team work from all the girls- Awards to Ash for her fantastic speedy runs down
the sideline creating many scoring chances, Bella in defence who was always first to the ball and
Ruby for her 2 goals.
14 Boys v Wangaratta lost 0 – 10
With five of our 14 years players unavailable, two injured and three away, it was always going to be a tough game against a one team town (Wangaratta Rep team). We relied on the willingness and committed younger players to help out so we didn't have to forfeit the game. These players had already played a full game in hot conditions against very strong opponents but still ran and battled hard all game for us and we appreciate their determination and effort.
Thank you 13 Boys, Cody, Jack, Taylin, Seamus and Oliver and a massive effort from 11 boys Lenny who played his third game of the day with us.
NO 14 BOYS TRAINING this Thursday 26/04/2018 due to lack of numbers, injuries and players away and no game this weekend.
16 Girls v Wangaratta lost 0 – 6
With a very tough ask ahead of the girls they battled well and never gave up with only 9
girls and 4 of the girls backing up straight from 13 girls. We started extremely well and created several scoring
opportunities. The girls saw the game out to the end and all gave 110 % for the team and each other.
Lil was amazing in goals and pulled off several courageous saves. Bella lead the girls with great talk and pushed right to
the end, Grace, Kate and Sienna held the defence line and chased as hard as they could. Georgia, Paige and Ciara passed the
ball around in midfield and Keely did a great job up front. Be proud of the efforts girls you never gave up and saw the game out
until the whistle!! Well Done and Keep up the great work.
16 Boys v Wangaratta won 4 – 3
Coming off the loss last week, the boys put in a solid game today to come away the winners 4-3. A strong run from Kristian, highlighted the point of following the ball in as he capitalised on a fumble from the Wang keeper to score the first of his 2 goals. With the half time score 3-1, Wang came back fighting in the second half to score 2 goals quite quickly. A couple of fantastic saves from Harry N, inspired the team, who took control of the game again. An own goal claimed by Harry M sealed Wang's fate. Special mention to Harry M and Jacob who worked hard in defence and midfield. Awards for the week went to James and Harry N. Scorers for the day was Kristian and Leo.
Big Thank you to Rick Carmody for running the line, and Will H for lending Zac a pair of shorts.
Thirds v Wangaratta won 1 – 0
A tough day on the ground in Wang with hot conditions saw Hotspurs dominate play for the first half, but unable to land a goal. Will played strong in goals and had a few great saves even after suffering a shin blow to the head. After a rousing half time rev up from Joel, the boys stayed strong and with a neat bit of play down the wing, a cross from Ollie to the centre of the field saw Bautista score to put Hotspurs in the lead. With strong defence, perseverance in attack and some snappy moves keeping the heat on from our over age players – Damo and Rob, Spurs managed to hold off Wang to bring home the points! Thanks to Irish and Jacob S for running the lines. Good job thirds – its a tough and pretty even comp so far this season.
Over 35s v Wangaratta drew 3 – 3
Always a tough game away at south wangaratta reserve made tougher by a limited bench and the unseasonably warm conditions. However coach Butsy was back and the team was determined to turn around a poor result from the week prior. It was a promising start. A nice cross into the box and a good finish from Coatesy opened the scoring early. But things soon fell away and some undisciplined marking and poor passing gave Wangaratta the next 2 in quick succession. With some good pressure up front Damo pulled one back for us on half time in a tight contest. Wangaratta this time striking early in second half to go 3-2 up. With 5 minutes to go the team dug deep and a great Tuksar finish from outside the box gave us the equaliser. Sadly the team yet remains to take home 3 points.
---
Match reports and newsletter information
Please email all match reports, photos and Hotspurs news to info@alburyhotspurs.com.au by Monday evening at 9pm