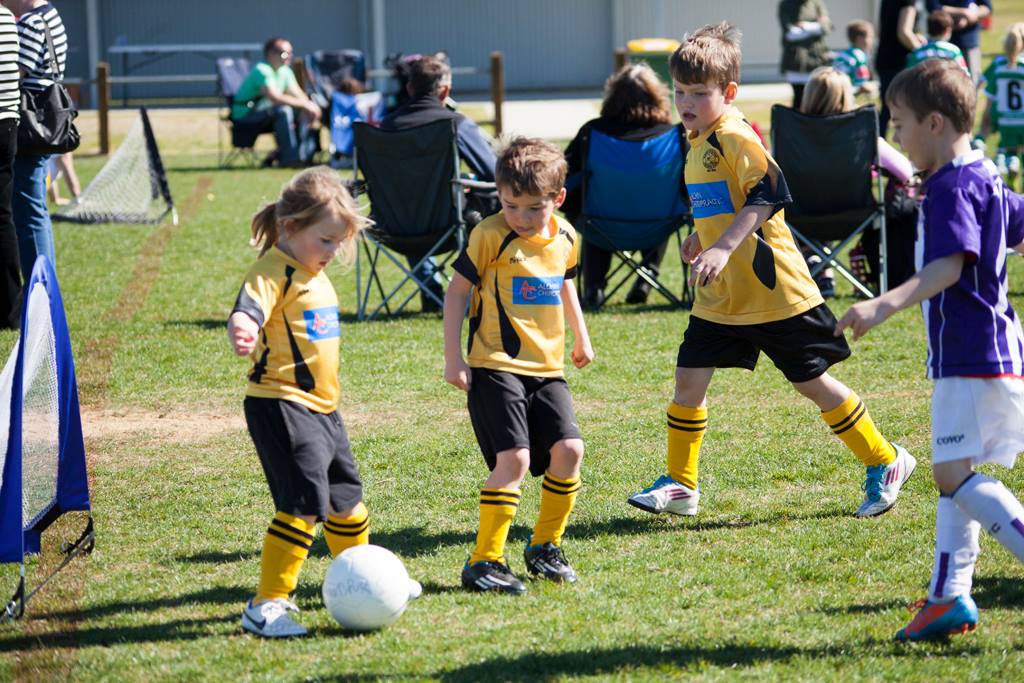 Club news
AWFA CUP
All teams which finish in the top eight teams of their age group will participate in the AWFA Cup Competition. Cup games are seeded with the First placed team playing the team that finishes Eighth, 2 V 7, 3 V 6 and 4 V 5.All games are knock-out with tied matches going to extra time and penalties to find a winner.
AWFA Cup Venues
Sunday 31st August, 1 V 8 Kelly Park –Wodonga, 2 v 7 Diamonds on LaTrobe –Wodonga, 3 v 6 and 4 v 5 at Willow Park-Wodonga
Sunday 7th September, All Semi-Finals at Jelbart Park – Lavington
Sunday 14th September, All Cup Finals at Jelbart Park – Lavington
Please Note – AWFA Cup Kick-off Times can be different to normal times
Hotspurs 40th Annivesary Dinner 2014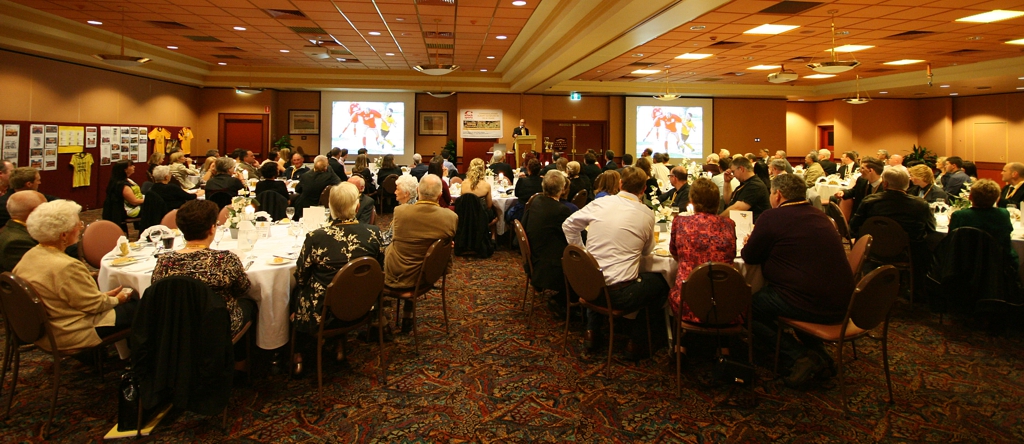 Print quality images are now up on our Galleries page here.
Please claim the dates below
JUNIOR PRESENTATION ( For u/6 to u/16 teams)
Saturday 6th September at Aloysius Park 2pm Start
SENIOR PRESENTATION (For all senior teams)
Friday 7th November at Commercial Club 7:00pm Start
Chocolate Money
Just a reminder Chocolates are now overdue. Please return money to Narelle or Fiona ASAP.
Don't forget all returned money goes in a draw for prizes on Junior Presentation Day!
Astor Raffle
Got a spare hour on Saturday night to help sell raffle tickets for the club, a great way to support the club. Every Saturday night from 6.30- 7.30. If You can help please contact Fiona Smith- lots of spare nights coming up in August and September. Thanks
CLUB POLO: Available to order from Embroidery Creations Cnr Young & Crisp St, Albury Ph: (02) 6041 2988 $25 inc
Velocity Polo with embroidered Hotspurs shield left chest. (any additional embroidery at extra cost advised by Embroidery Creations) For more detail and available size and sizing click on links. Mens (P111MS) Ladies (P111LS) Kids (P111KS)
RESOURCES: For coaches and anyone else interested in the development of the game, the FFA has several resources on the national curriculum and training drills here. information can also be found under the Resources link in the menu on the Hotspurs website
---
MiniRoos Gala Day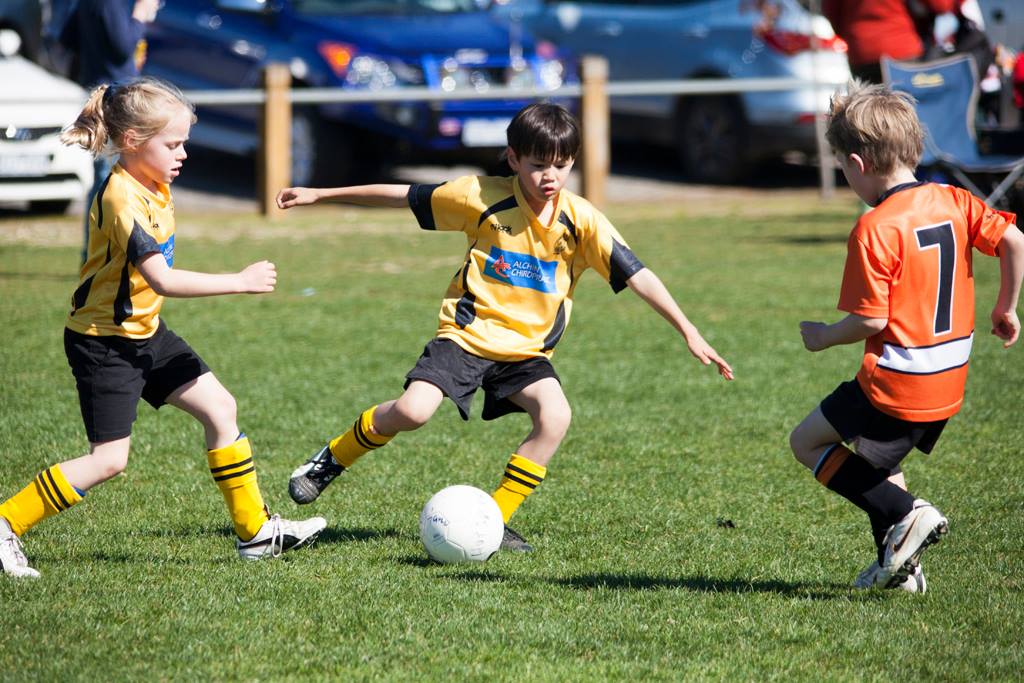 It was a great day at the end of year Gala Day. Check out some pictures on our Facebook page and for print quality images on our Galleries website.
---
Newsletters
All game reports to go in the newsletter need to be sent each week to wrights@dragnet.com.au before 10pm on the Monday after the game so they can be collated. The newsletter is emailed out each week. The report does not have to be done by the manager or coach so you can share the responsibility between the parents and/or players. If you miss the deadline I'll carry the article into the following week but please try to meet the deadline. You can see past reports on the Hotspurs website.
Finally the award for our best report using the word of the week "pyramid" judged by the newsletter editor (me) goes to Marion Baines of U14's, sorry no prize this time as we have no more home games.  There is no word for next report so have a break till next year.
---
Draw for this weekend
Sunday, August 31 - Quarter Finals
| | | | |
| --- | --- | --- | --- |
| Time | Team | Verses | Venue |
| 8.00 am | Under 11 Boys | Wodonga Diamonds | WILLOW  PARK G3 |
| 8.00 am | Under 16′s | Boomers F.C. | WILLOW  PARK G1 |
| 9.00 am | Under 12 Boys | Twin City Wanderers | WILLOW  PARK G4 |
| 9.00 am | Division 2 Women | Albury City F.C. | ALOYSIOUS PARK G1 |
| 9.25 am | Division 3 Men | Albury United | LA TROBE G1 |
| 10.10 am | Under 13 Boys | Wangaratta | WILLOW  PARK G4 |
| 11.00 am | Over 35 Men | St. Pat's F.C. | ALOYSIOUS PARK G2 |
| 11.30 am | Under 14 Boys | Albury United | LA TROBE G2 |
| 12.50 pm | Division 2 Men | Melrose F.C. | WILLOW  PARK G1 |
| 12.55 pm | Under 12 Girls | Melrose F.C. | WILLOW  PARK G3 |
| 2.10 pm | Under 14 Girls | Albury United | WILLOW  PARK G3 |
| 3.00 pm | Division 1 Men | Twin City Wanderers | KELLY PARK G1 |
| 3.30 pm | Under 17 Girls | Albury United | WILLOW  PARK G4 |
---
Match reports
Under 10 Gala Day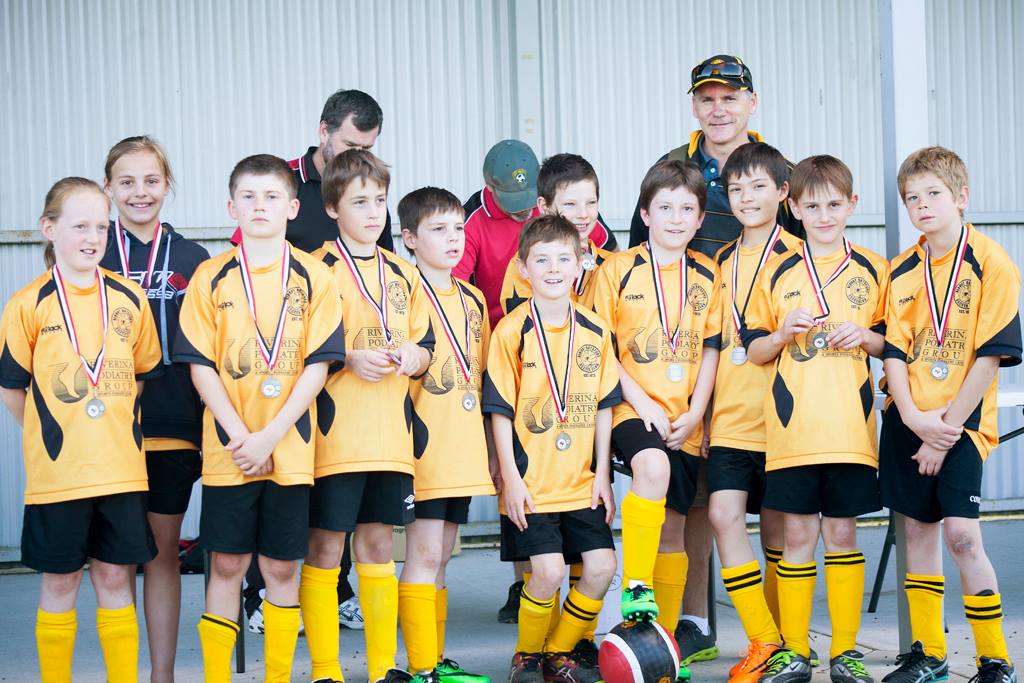 Season 2014 MiniRoos for our under 10s has come to an end. We had great weather to finish the season but no luck on the day with the fields, having to play on the very undulating Alexandra Park. Also getting a bye in our draw didn't suit as we had a large squad of kids on the day.
I would like to thank all the kids and their parents for a great year.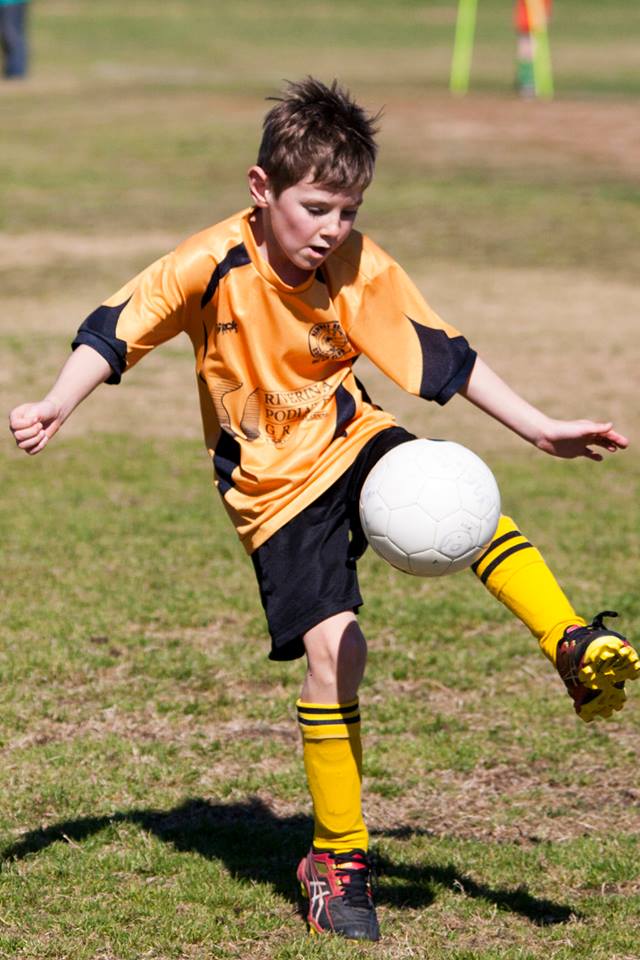 Under 11's V Melrose FC Lost 1 – 3
Under 12's V Melrose FC Won 6 – 1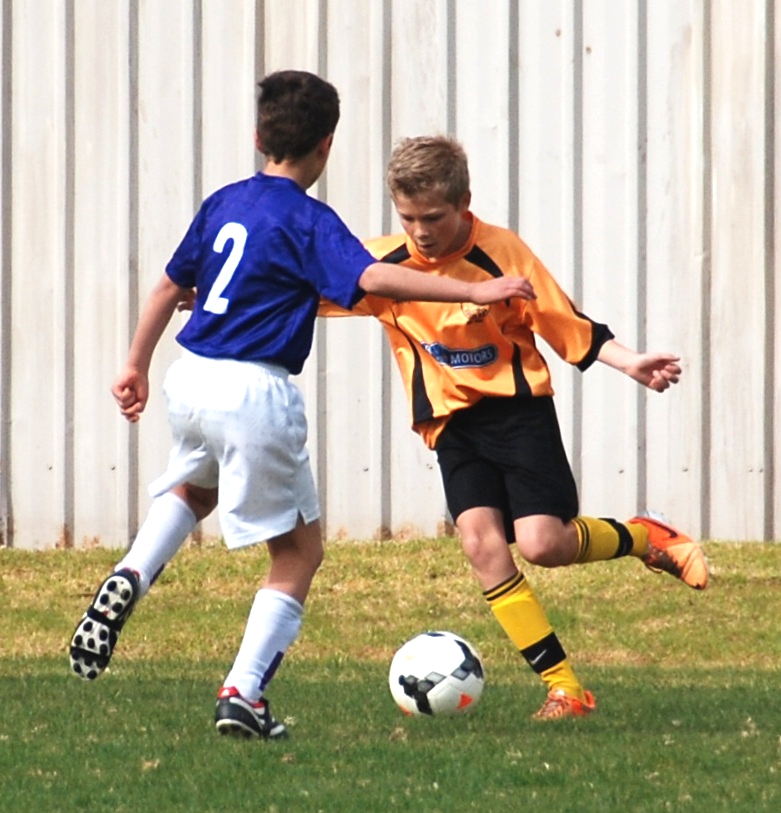 Firstly, all of our thoughts go out to our regular starting goal keeper Will who was hurt in a head clash in the U11′s game. Will had to go to hospital
and we all hope he is ok.
Melrose scored very early from a corner deflecting unluckily off our defenders. Wendell then scored finishing beautifully to even it up before Jaspa scored after an unselfish pass from his brother. Kye then scored himself after some lovely football from firstly Sammi and then Josh set him up in the box. Riley and Sarsha very strong in defence with Harry and Marcus.
In the second half Kye scored his second (Ref called it Kye but it could have been a Connor goal or an own goal?) before Jaspa delivered a killer
ball diagonally across to Josh who finished perfectly. Jaspa and Josh repeated this effort minutes later but Josh was called offside this time after the ball was buried in the net. Soon after Sarsha was flattened by a Melrose player lucky not to receive a card after his 3rd foul for the game and got up to take a great free kick for her efforts. Kye scored again late.
Tyrese, Naresh and Scott all had great second halves and Toby was strong and dependable in defense as usual. Sammi lit up the game with some very good footwork and passing and Zach was very reliable in goals and made some good saves. Wendell had a top game controlling the game through the midfield and Connor was great up forward. Josh was possibly best on ground again today with some terrific football.
Coach Roy said that today was 'better team play, looking more like finals football'.
Goals – Kye 3. Wendell 1. Jaspa 1. Josh 1.
Go Hotspurs in the Finals this Sunday.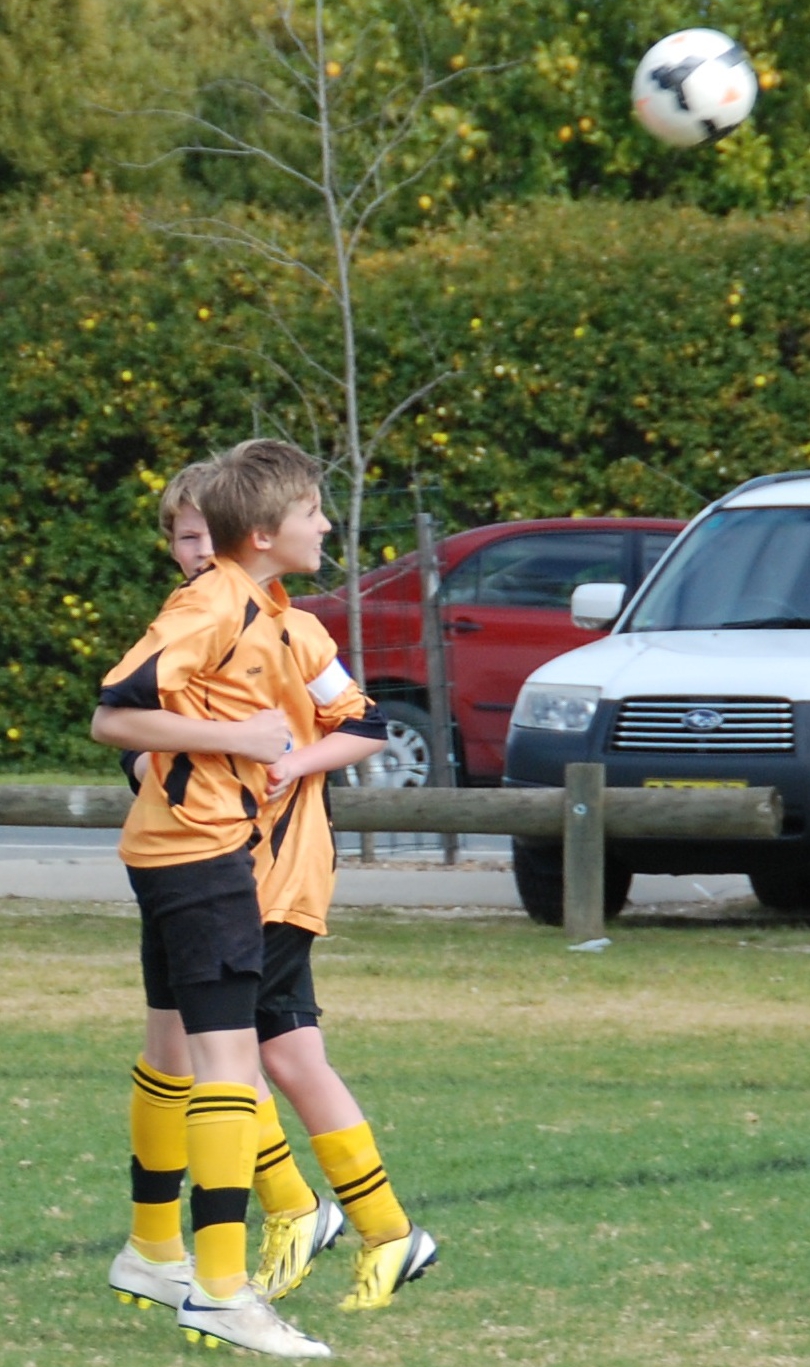 Under 12's Girls V Melrose FC Draw 1 – 1
The girls started well and held possession our defenders were strong and Super keeper Evy did a great job in goals!! We need to work hard and dig deep this week as we meet Melrose again in the first week of finals. Thanks Andrew for running the line. Awards to Ciara, Laura, Alesha, Evy and Charlotte who all had good games- I'll give them to you at training this week girls.
Under 13's V Melrose FC Lost 0 – 2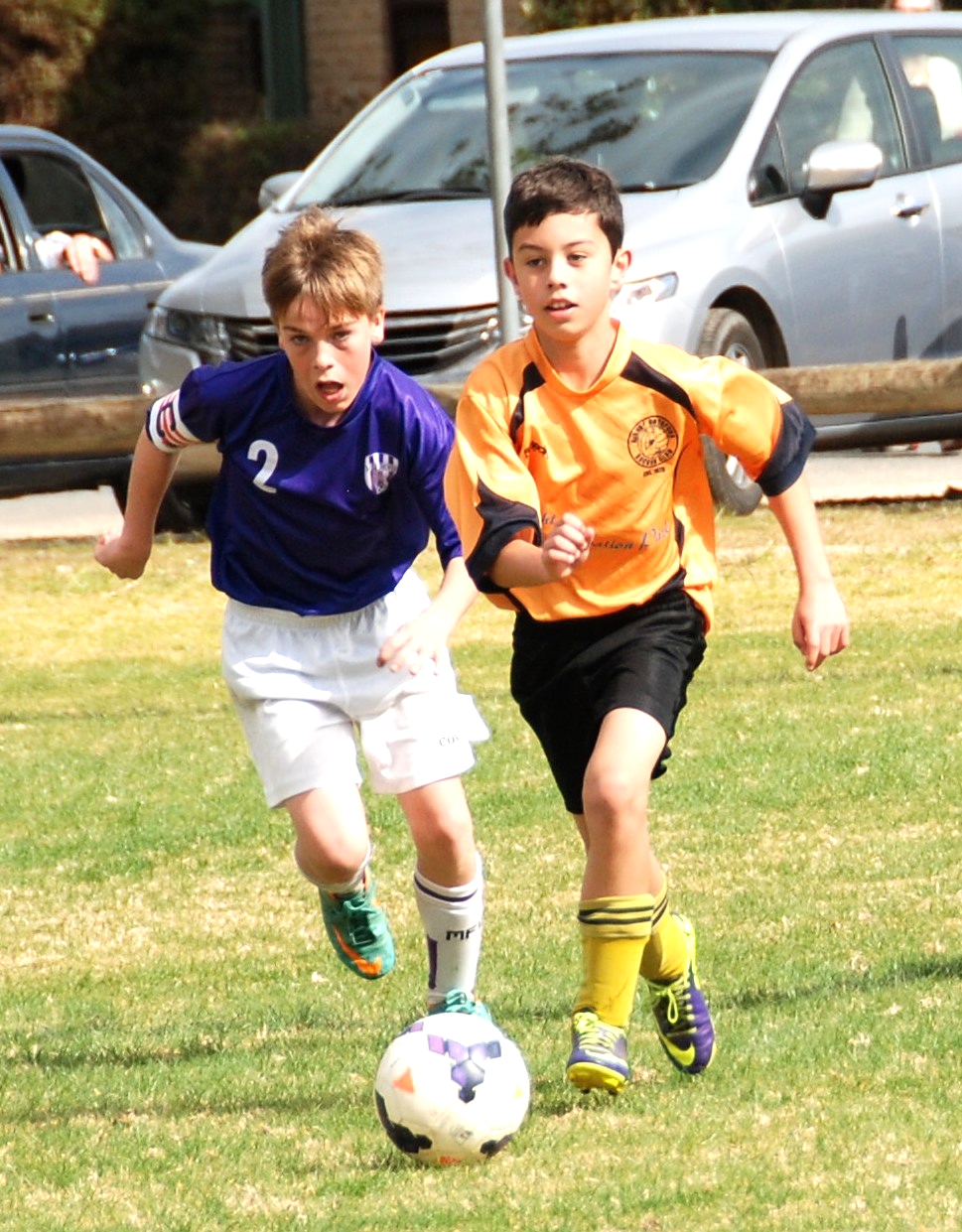 A very physical game. The boys fought hard all day. Bryce played a blinder in the back line and was well supported by Manny and Harry. Gerizim and Connor were unlucky not to get the ball in the back of the net. Felix played well as always and was ably supported by Tim, Marcus and Josh.
Coach's awards: Tim, Scott and Gerizim
Under 14's V Melrose FC Won 2 – 1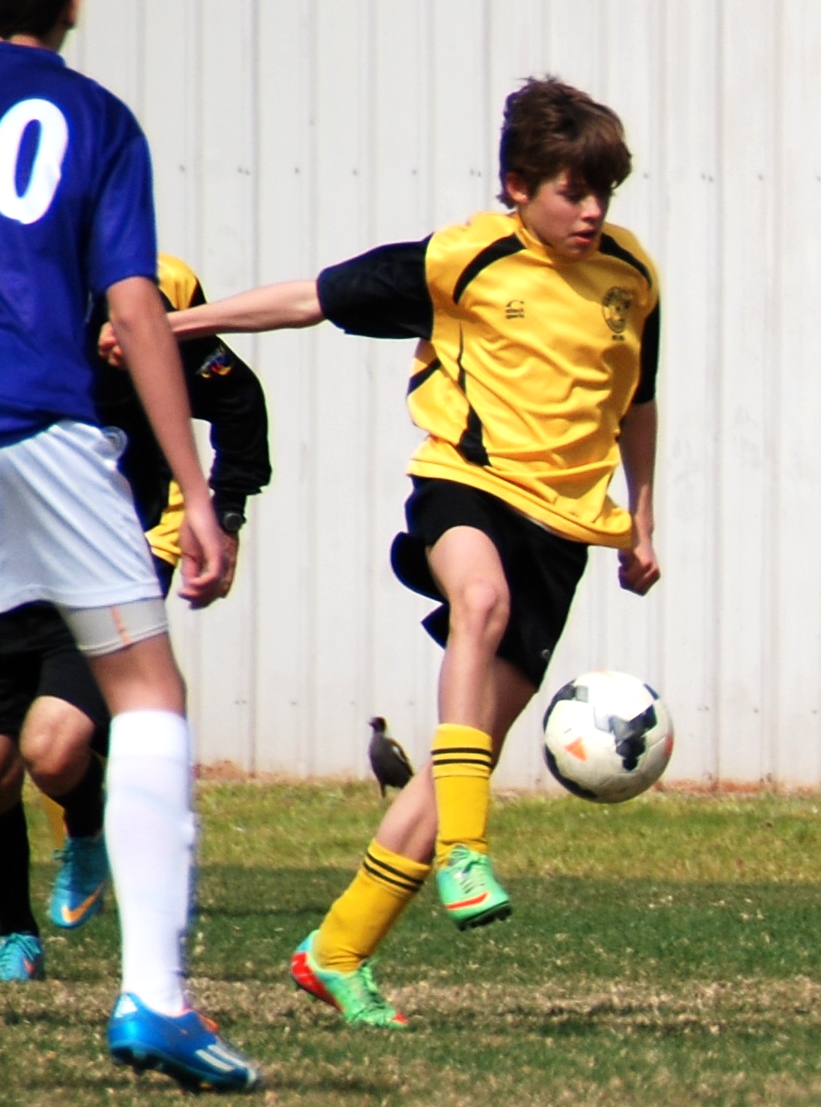 The Under 14′s Hotspurs match against Melrose saw the Spurs construct a pyramid excellent teamwork, fantastic footwork and great ball skills. Hotspurs had early possession of the ball during the game resulting in two high attempts at goal. A Melrose goal in the first half had the Hotspurs Tut-Tutting.
After the half-time talk the Hotspurs refocused, and a quick goal was scored by Alex. More exceptional teamwork followed, resulting in many attempts at goal. There were consequently plenty of mummies cheering wildly on the sidelines. Ollie found the back of the net to bring the score to 2-1. Well done Hotspurs, no one can be in de-Nile that you deserved to win the game.
Under 14's Girls V Melrose FC Won 2 – 1
Under 16's V Melrose FC Lost 2 – 3
An unlucky game for hotspurs and well played from both sides. With the final score being 3-2 the hotspurs boys didn't give up until the final whistle of the match. Good goals from Subash and Alexander. Everyone (players and spectators alike) would like to thank Azar Levenston for coach us this year, we've come a'long way since the start of the year and we all wish you luck in your future endeavours.
Under 17's Girls V Melrose FC Lost 1 – 2
Third's V Melrose FC Draw 1 – 1
Over 35's V Melrose FC Lost 0 – 9
We are ecstatic as a team for achieving our goal of making the finals this year and we managed to do it with rounds to spare. Time to concentrate on our quarter final against a team we beat two weeks ago.
Once again we trotted out onto the field with the basic numbers & although we tried we could not keep up with the younger legs of the opposition. We were beaten well by a squad that put away some quality goals. Time to focus on the quarters.
Reserve Women V Melrose FC Lost 0 – 1
A well battled and tough game for the Ressie Ladies who again held possession for majority of the game but same old story just could not convert!! The ball was passed around well. Lets hope next week we can bounce back and get hungry for a win in the finals. Good games were had by Gios, Jess, KT and Jules in goals. Lets keep up the team work girls!! Thanks Townie for running the line and to all the girls for setting up the field.
Reserves V Melrose FC Lost 1 – 4
Ladies V Melrose FC Lost 0 – 4
Seniors V Melrose FC Lost 1 – 4