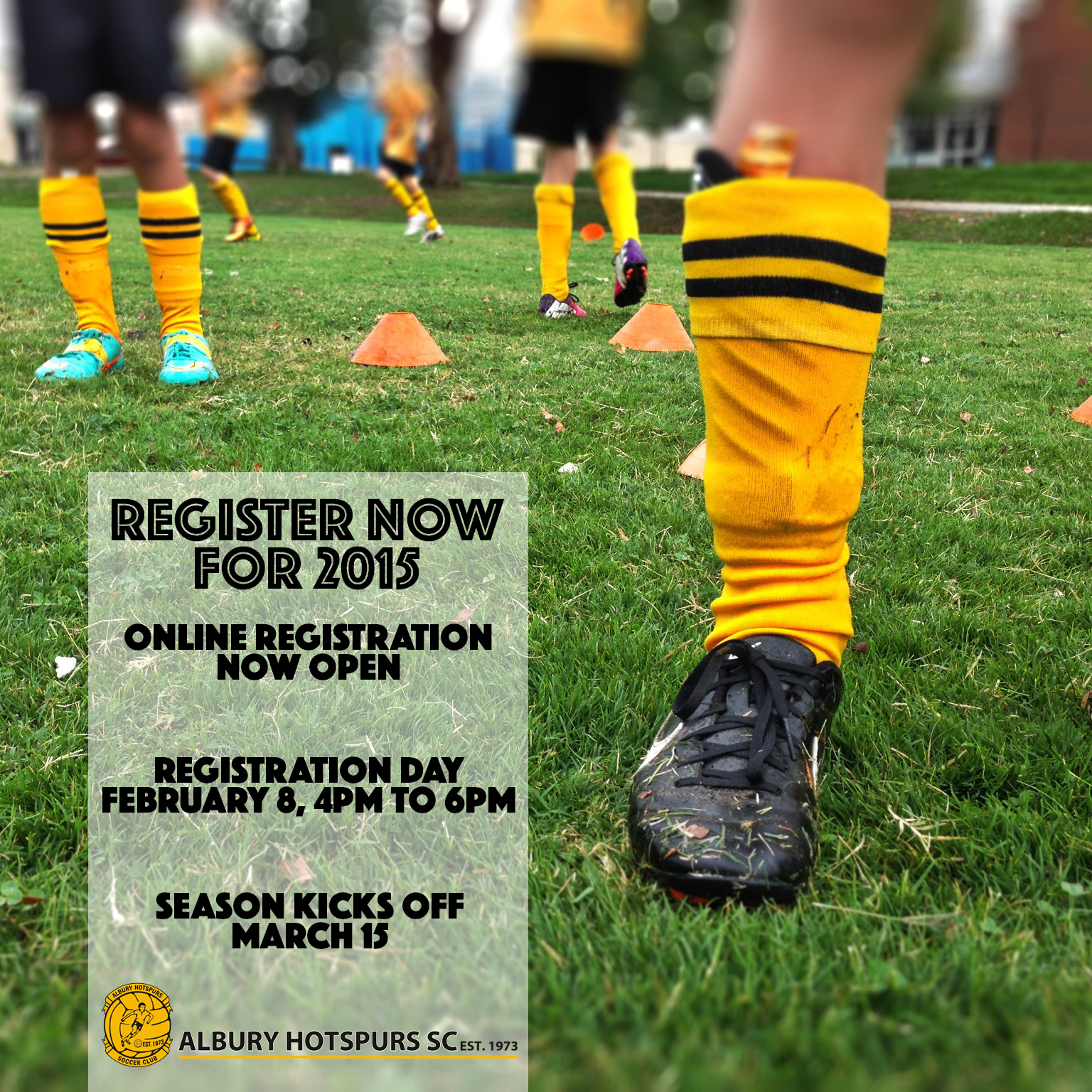 Welcome to all new and returning players for the 2015 season.
Registration is now open online ahead of registration days on Sunday, February 8, from 4pm to 6pm or Wednesday, February 18 from 6pm to 7pm at Aloysius Park, South Albury. Season kicks off on March 15. Mini Roos [except Under 11s] play on Saturdays with their season starting in late April/early May.
All new and returning players, coaches, managers and volunteers are encouraged to register online. Do it at your convenience, no need to complete a registration form. Payment can now be made online at the time of registration [fees apply] or via direct debit with your full name as reference. Click here for banking details. [Please note: Any new players will have to present a copy of a birth certificate or driver's licence for identification purposes before a registration can be accepted.]
For full registration details and instructions click here
If you have any difficulties please phone our registrars:
Seniors: Ian Belgre on (02) 6023 3561
Juniors: Kelvin Davies on 0401 938 600
Fees for 2015
Include registration, membership, insurance and referees. There are no additional match fees.
Senior Men (19 and over) $280
Men (Tertiary students) $200
Senior Women (19 and over) $200
Women (Tertiary students) $140
Over 35 men $200
Juniors (12 to 18) $140 Each additional family member $110
Mini Roos 9 – 11 $80
Mini Roos 5 – 8 $70
Coaches & Training times for 2015
Seniors and Reserves: Javi Martinez, , Tuesdays and Thursdays, 6.30pm to 8pm
Senior Women: TBC, Mondays and Wednesdays, 6.30pm to 8pm
Reserve Women: Fiona Smith, Mondays and Wednesdays, 6.30pm to 8pm
Over 35s: John Coates
Thirds: Craig Jory,  Tuesdays and Thursdays, 6.30pm to 8pm
17 girls: Natalie Pursehouse, Mondays and Wednesdays, 6.30pm to 8pm
16 boys: John Belgre, Tuesdays and Thursdays, 5pm to 6.30pm
14 boys: Daryl McMillan, Thursdays, 5pm to 6.30pm
14 girls: Fiona Smith, 4.30pm to 6pm, starting February 19
13 boys: Roy Chant/Joel McDonough
12 boys: TBC
12 girls: Fiona Smith, 4.30pm to 6pm, starting February 19
11 boys: Kelvin Davies, training Wednesdays 4.30pm to 5.30pm, starting February 18