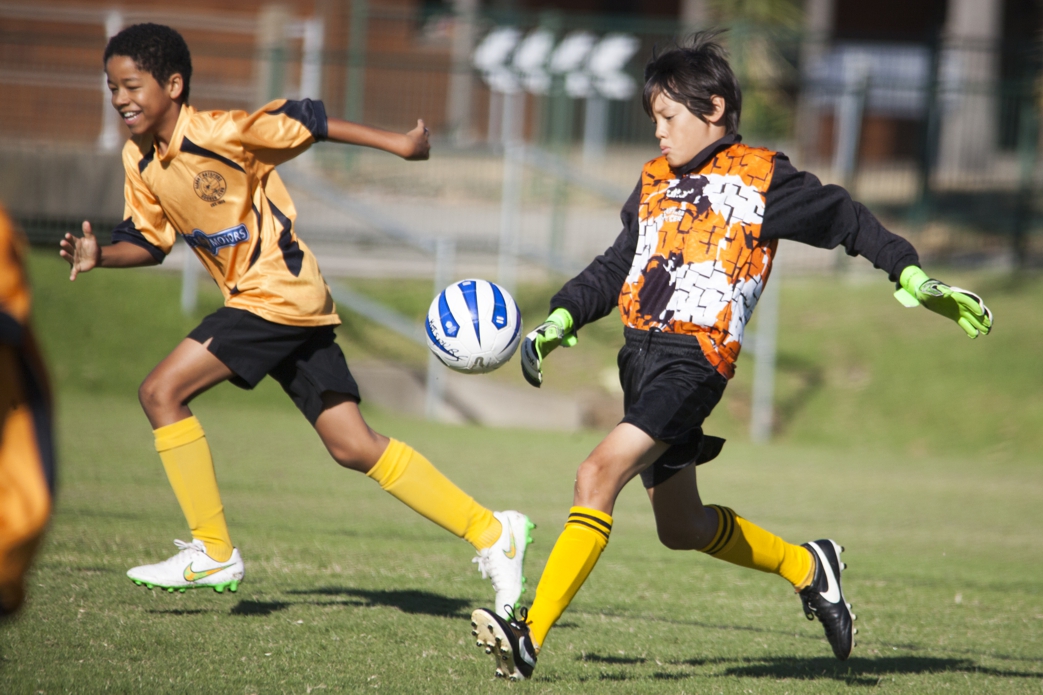 This week images are based on technique #tekkers and some #UpTown
Get well soon
GET WELL Karl Monteiro
Karl was injured in the Reserves game last Sunday and was taken to hospital. Thankfully Karl did not suffer any fractures and is recovering well. Thank you to Nicholas Tipping and Patrick McNamara for looking after Karl so well.

Junior Encouragement Awards

A huge thank you to several local business that have donated encouragement awards for all our Junior teams this year. Please support these businesses.
Wendy's
Cold Rock
Intencity
Blockbuster
Baker's Delight
Sodens
If you know someone that would like to donate and support our Juniors in the club please let us know.
Housekeeping reminders
All registration monies should now be paid.

A small number of players still have their shirts from last year. Please bring them back.

Players are not to have earrings, watches or jewellery on and MUST have shin pads.  A water bottle is recommended.

All players must be registered to play. You can check with the registrars.

Contact your coach or manager if you are unavailable for any game please

Each team has one rostered home day DUTY during the season.  This team must prepare the playing field ( put up nets etc.) 7.30am START and pull down nets and put away equipment at the end of the day, about 5pm FINISH and provide three people to assist in the canteen on that day.
Newsletters
The award for our best report using the word of the week "sun burn" judged by the newsletter editor (me) goes to Brenda Kausche of the U16', you need to read the report, it is a beauty, pick up your drink prize from the canteen at the next home game.  Nice one by Anna Parrett also for the Senior Women.  The word for the next report is "chocolate".
We encourage all grades to submit match reports to go in the newsletter. Reports need to be sent each week to wrights@dragnet.com.au before 10pm on the Monday after the game so they can be collated. The report does not have to be done by the manager or coach so you can share the responsibility between the parents and/or players. You can see past reports on the Hotspurs website.
Resources
For coaches and anyone else interested in the development of the game, the FFA has several resources on the national curriculum and training drills here. information can also be found under the Resources link in the menu on the Hotspurs website
---
MiniRoos update
Don't forget Mini-Roos training this Wednesday between 5:00pm and 6:00pm at Aloysius Park.
The Miniroos season will kick off on Saturday, April 18 with a gala day with the venue and games times to be confirmed.
Coaches and parents: all information from the FFA regarding MiniRoos can be found here. Please take the time to read so we all have a good understanding of our responsibilities.
---
Draw for Sunday, April 12
Hotspurs V Wangaratta
at home
All teams play at normal kick-off times.
Res.Women Black v Albury City at  Waites Park 1:10pm kick-off
Duty team
The duty team for 12th April is the ELEVENS Please be at the ground at 7:30am to help set up and at 4:45 pm to assist to bring in the equipment
Parents are also asked to volunteer some time in the canteen during the day. Thank you.
---
Match reports
 Under 11s V Diamonds Lost 0 – 1
A very well-played game by both teams. I walked away very happy with our team's performance and the players' effort and determination. I feel we could have got a better result if we were using a different ball or if the ball had a little more air in it as most of our shots did not have their usual zip and power in them. The playing surface was flat but very sandy and damp like being at the beach and the kids found it difficult to play on. At least playing so early the chance of sunburn was minimal.
Ian and Reese received the Sodens award for R2 & R3, Ian has been exceptional in goals and Reese was outstanding at the back. Brodie picked up the Cold Rock award this week, Brodie did a huge amount of running in midfield and his distribution was excellent. All the other players played well and Jonathon was unlucky not to receive an award this week as he had a great game also.
Next game after Easter at our home ground v Wangaratta at 8:30am, please be there by 8:10am. Let me know if you cannot on 0401 938 600. Thank you.
TRAINING will continue through school holidays Wednesdays 4:30-5:30pm
Under 12s V Diamonds Draw 2 – 2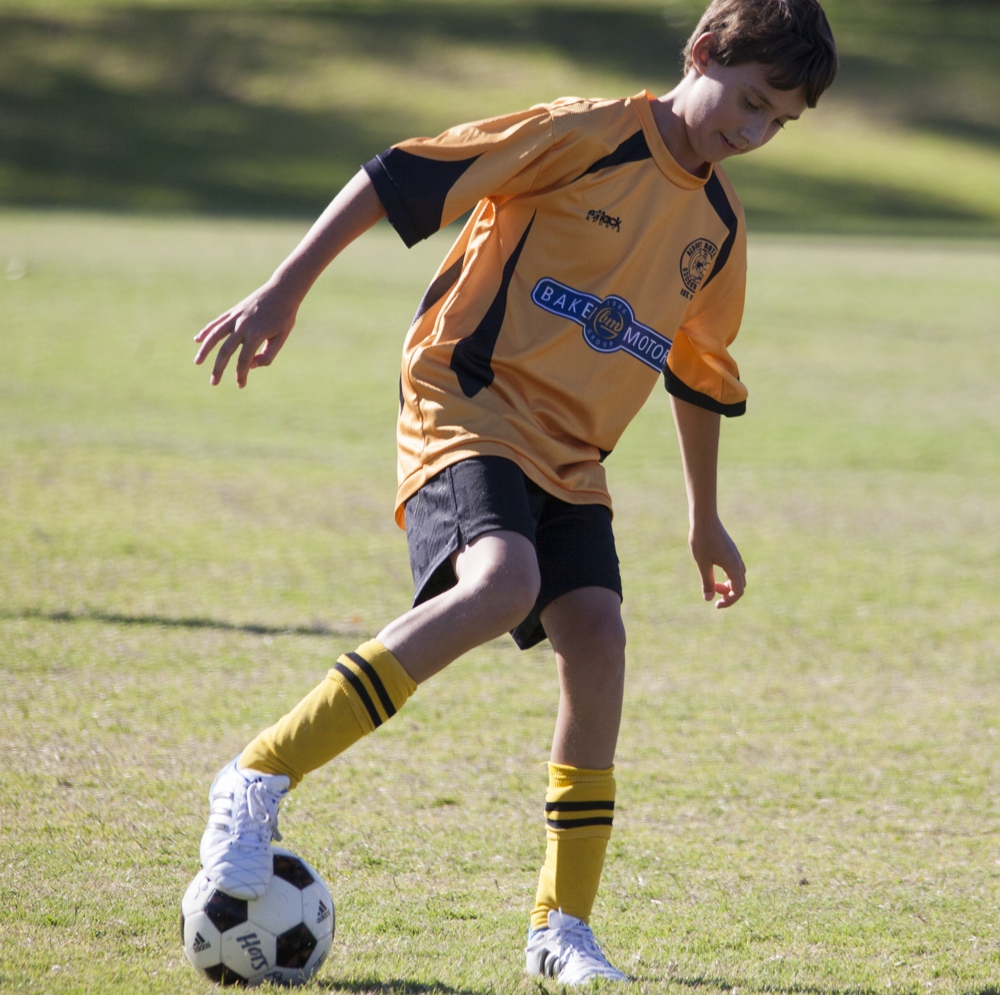 This was a great game for the spectators. Hotspurs led 1-0 to the last three minutes when our opponents scored two quick goals to take the lead. Then with the last kick of the game Harry Carmody scored with a penalty to take a draw. It was a fair result as both teams were very even on the day. Brodie Davies, Dawson Fuller and Ian Howsam from the elevens team helped out and all played terrific matches. Jack Bergin was excellent with great passes, Harry Carmody was always dangerous up front and Bailey Alexander was solid in the defence. A good performance from the Twelve Boys.
Under 12s Girls V Diamonds Lost 1 – 4
A solid game from the girls who will continue to improve each week they play together. Mattaya and Caitlyn didn't stop running in the middle of the park on a very large field. Evy and Alyssa teamed up well front and scored a goal in the second half. Well Done Lil on another great week in goals!! Keep it up girls!!
Awards: Mattea, Alyssa, Caitlyn and Eliza.
Under 13s V Diamonds Won 3 – 0
The u13s enjoyed a 3-0 win against Wodonga Diamonds at La Trobe on Sunday. Harry Carmody from the u12s team scored a goal off a corner while in the 2nd half Josh scored 2 goals off great through-balls from Conner. The hotspurs side also enjoyed a great defensive game conceding no goals. Award winners, Harry Camordy, Toby Lewis, Conner Chant and Isobella Godfrey
Under 14s V Diamonds BYE
Under 14s Girls V Diamonds Lost 0 – 4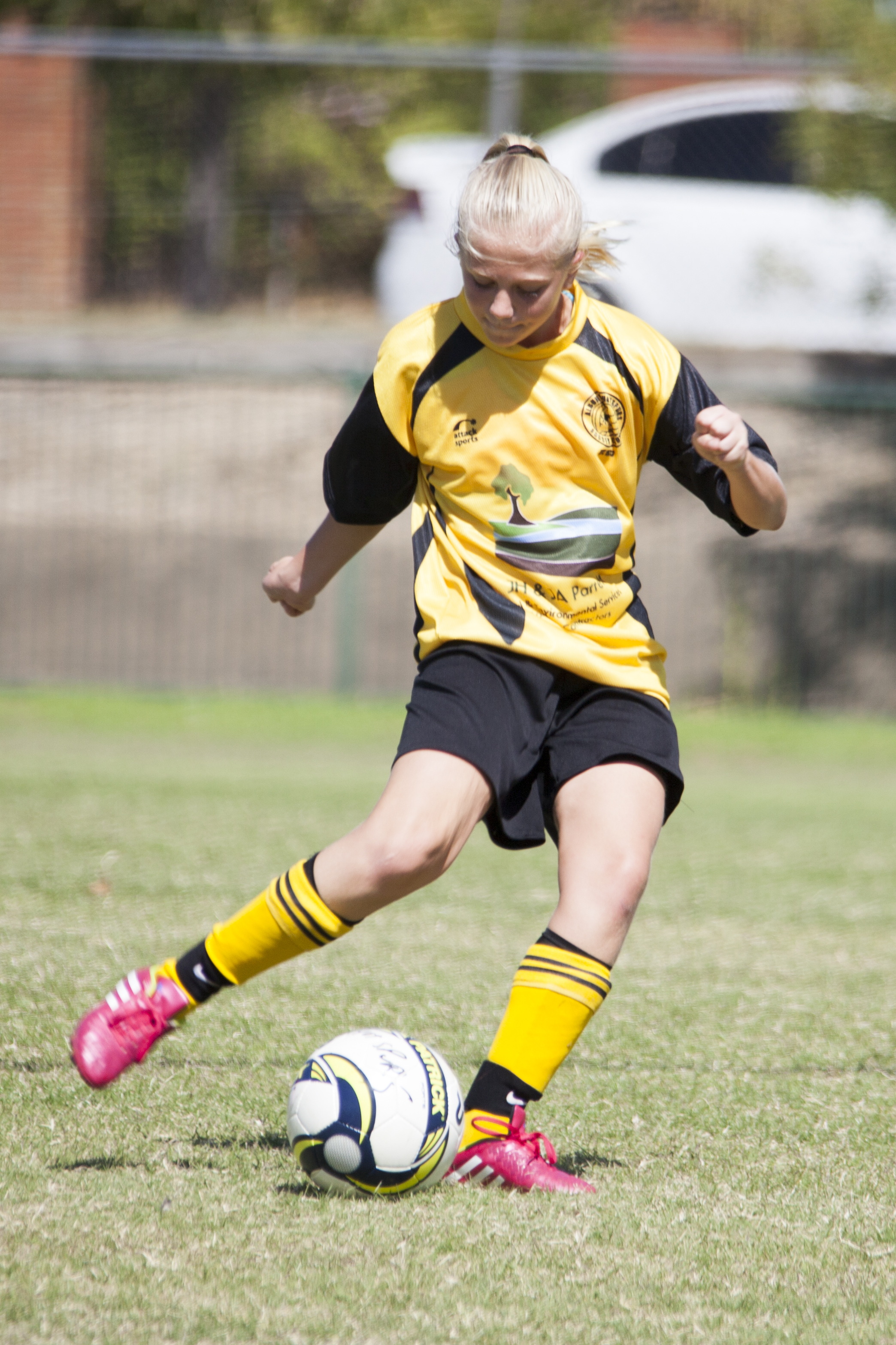 These girls battle hard and with no bench they played out the game and did not give up, which is all I can ever ask for!! Sasha and Bell both had solid games in the middle of the park and Yasmin and Laura, Tynecia and grace were great in defence. Millsy again pulled off some great saves and did a great job goal keeping. Evy thanks for backing up again!! Keep the heads up girls, we will get there, Well Done!!
Awards: Sarsha, Bella, Evy, Yasmin, Tynecia
Under 16s V Diamonds Won 6 – 1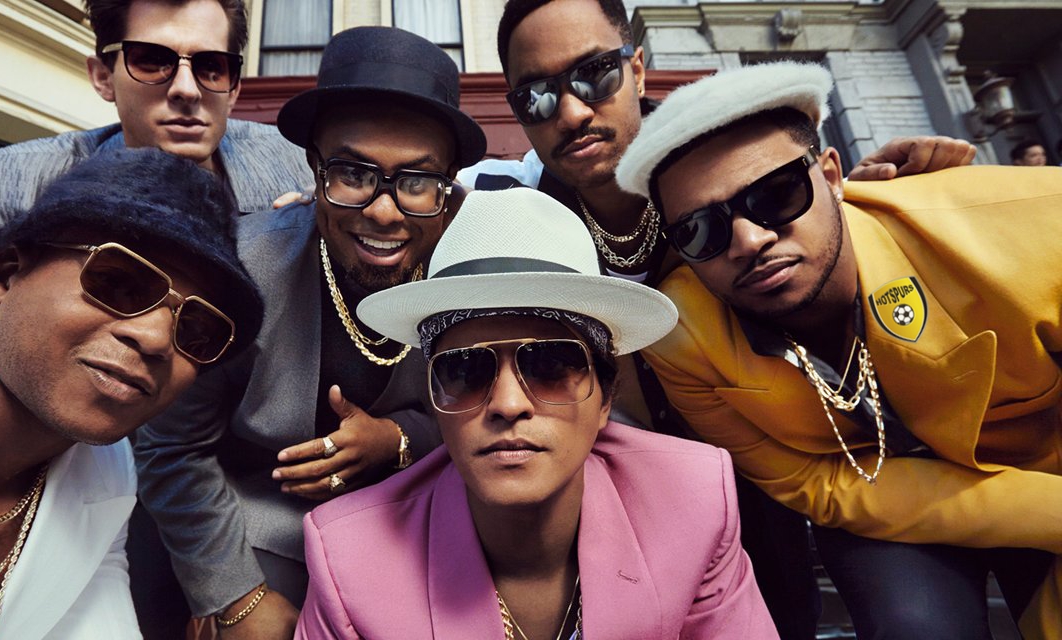 nice gold jacket!
You wanted a poem or song this week Spurs, so this is loosely based on Mark Ronson's Uptown Funk. Wearing shades, pink jackets or fur whilst reading is optional.
This Game
Was Ice Cold
At Latrobe-Diamonds
Was White Gold!
This one, we rugged up for
Was so cool
But then a sunburnt Masterpiece!
Thanks Ollie, stepping in the first goal!
Living it up in Wodonga.
Second goal to Ben, set-up from
Casper, so pretty!
Sunday morning and we in the spot
Don't believe me just watch
Come on play
Kick to it
A goal to Luke!
Hallelujah (whuoo)!
A goal to Ben, great help from Alex and Ollie!
Hallelujah (whuoo)!
Another goal to Ben!!
Hallelujah (whuoo)!
A goal to Jack!
Hallelujah ( whuoo)!
Break it down
Fantastic game everyone!
Thanks Denzel for playing up.
Say my name, you know who I am-HOTSPURS!!
(Editor's note: U16s, we expect a YouTube Video by year end please)
Thirds V Diamonds Lost 1 – 5
Over 35s V Diamonds Lost 0 – 2
We lost but were not disgraced in this game as we had the bare 11 against a team with 4 subs, consequently we were run off our feet. There were many good passages of play and our lapse early in the game was forgotten and we battled to get that one back. John Irvine saved us a number of times in goal and there were fewer of the mistakes we made last week. We needed to get forward later in the game but tiredness got the better of us. A couple of hard games coming up so let's get fitter guys.
Reserve Women Gold V Diamonds Draw 0 – 0
A much better game from the Reserve Ladies who held their shape and passed the ball around well. Great games were had By KT and Mia in the middle of the park and our defence were definitely the stars of the day held together by Carissa, Taylah, Megan, Snowy and Kelly. Thanks to the Senior girls who provided support and fresh legs, we really appreciate it!!
Reserve Women Black V Diamonds BYE
Reserves V Diamonds Draw 0 – 0
This game finished early due to injury but the Ressies got their first point of the year with a really determined team effort. Rob Tuksar and Middi Pursehouse marshalled the defence well while Chris Vidovic, Brendan O'Neill and Mick Corkett were great in mid-field. Angus MacKinnon, Tim Prince and David Dyason also played well. Good job by all the team on Sunday.
Ladies V Diamonds Lost 2 – 6
It was a glorious sunny day that greeted the Belle's of Albury Hotspurs for their round three match against Wodonga Diamonds, the key for all of our girls on such a day coincided with the word of the week, being sun burn. Many tubes of sunscreen drifted out of kit bags to keep the sun burn away.
In the start of the first half we were running our hearts out, and after running so hard we managed to get an amazing cross in by Amelia, and then a lovely finish from Annie who ran through to the back post with great determination. We held our ground for a while until they snuck a couple of goals through. We made an amazing attack after a while were Ali went zooming up the field and got past three of the diamonds girls and then made a powerful kick into the side of the net. We came off for the first half happy with how the result had turned out 4-2 and gave ourselves a great talk to keep us motivated.
We came out in the second half ready to fire into it. We pressured them for such a long time and we kept going at them after a while we could tell that the sun was getting to all the girls on the field but everyone kept going. We had amazing shots at the goals but unfortunately the goals kept moving out of the way! Diamonds made a lot of attacks but we stopped them almost every time. Diamonds got two more striking goals that no one could stop. We held our ground for the rest of the game and played amazing. We had finished the second half and we were ready to hit the showers.
All of the girls played amazingly as a team and we will become a lot better through our bonding throughout the year. I would like to congratulate all the girls for playing well but especially Weavers in goals who did amazing (again), Annie and Ali for their amazing goals and also Sammie for holding her position so well in the midfield.
Seniors V Diamonds Lost 1 – 2
A heartbreaking loss for the seniors with our opponents snatching a goal in the last minute. After a scoreless first half Jon Cochrane grabbed the lead for Spurs with a super goal from outside the penalty area. Unfortunately Hotspurs conceded twice in the last twenty minutes to go down by the odd goal. Despite the loss the team performed well.