Draw
Round 5 Sunday April 22
HOTSPURS v Wangaratta
at South Wangaratta Reserve
Please allow one hour to get to the ground
Ground 1
8:30am 16 Boys
9:55am Thirds Men
1:10pm Reserve Men
3:00pm Senior Men
Ground 2 & 3
8:30am 11 Boys
9:35am 12 Boys
10:40am 13 Boys
11:55am 14 Boys
1:10pm 11 Girls
2:15pm 13 Girls
3:30pm 16 Girls
11:20am Over 35s
Div.2 Women TBC
Duty Team
No duty team until next home game which will be round 6, April 29 v Boomers.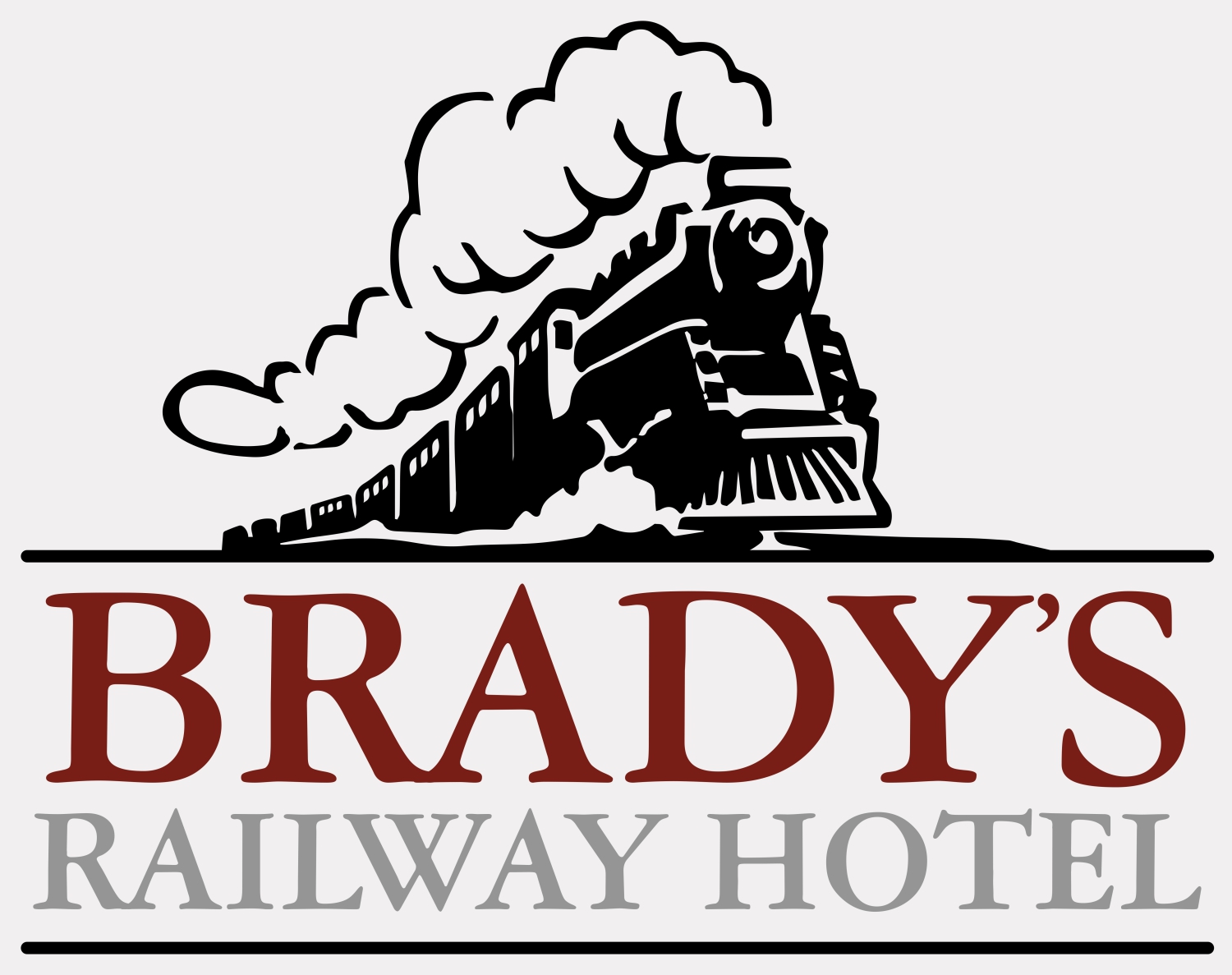 2018 MAJOR SPONSOR – BRADY'S HOTEL
 
Remember to let John Irvine or Simon Baker know you're from Hotspurs when purchasing you next vehicle, the club benefit with bonus sponsorship and they will make sure you get the best available deal.
Social Club Member
All registered players are automatically a Social Club Member and receive Social Club Members prices to Hotspurs functions. Non members shall incur a slight surcharge.
If you are a non-registered supporter or friend of Albury Hotspurs, for $20 you can now register as a Social Club Member through myfootballclub. Details on how to register as a Social Club Membr can be found on our Registration page.
Miniroos
Training at Aloysius Park, South Albury
5-6pm Every Tuesday after that, except NSW school holidays.
Training stops for the holidays and will resume the first tue of term 2: Tuesday 1st May at 5pm.
Our next MiniRoos game is on Saturday the 5th May at Jelbart park.
Apologies to the under 10s players for the decision to call of last saturdays matches at the very last minute.
Full season draw now available from menu, MINROOS>Miniroos Draws>
And on Team app under schedule for each age group.
Make sure you have requested access to your appropriate age on your Hotspurs Team App.
For more information please call Paul Kinning – 0400422805 or Wayne Davies – 0477 872410
Our Miniroos kids looked fantastic in their new Quest Wodonga shirts and Hotspurs kit bag on a warm and sunny April day.
Teamapp
Albury Hotspurs Teamapp users, If you haven't done so already, please open your app and request access to your appropriate teams. Especially Miniroos. We can't notify you if you don't have an access group and allow notifications to you mobile.
Hotspurs Club Shop is open
This year the senior group have developed a NEW club Senior polo and jacket.
The club has decided to keep some stock of these to be available for purchase on home games at the ground (New WOW hat and club neckties will also be available).
ALL other items in the online shop need to be ordered by certain dates where a bulk order will be placed into production and delivery will then be 3 to 4 weeks after said date. GO TO SHOP
2018 cut off dates
6 April 2018 CLOSED (approx. delivery 6/5)
18 May 2018 (approx. delivery 17/6)
13 July 2018 (approx. delivery 12/8) Final season order.
Full payment must be made before placement of your ordering into production.
Hotspurs Club Coaching Panel
The Hotspurs Club Coaching Panel has been formed, and consists of the following members of the club, John Belgre, Robert Tuksar, John Irvine, Matt Townsend and Fiona Smith.
From time to time there will be some useful information posted here for our coaches.
Coaches can also utilise the Coaching Panel for help, with any aspect of coaching. It's an experienced, and great group, to assist those wishing to develop their coaching and ultimately the teams performances.
---
Junior Encouragement Awards
We are currently seeking interest from the current and new businesses who would like to supply/support our junior members with awards for this season 2018.
We would like to thank and acknowledge these businesses for their support.
Match Reports
12 boys v St Pats won 2 – 4
The first half we created many opportunities for no reward. Facing a stiff breeze the team dominated play but lacked the final finish to go into half time without a goal. Despite solid defense from Lenny, Sam, Trae and Tyreece, a couple of lucky breaks for St Pats saw them register 2 quick goals from as many thrusts forward. We used the wind in the second half, some great crosses in by Cooper, Ben and Daisy saw Aydan score a brace and Louis crack a ripper goal after some neat footwork.
Special mention to Ruby who played numerous positions with great skill and also Ashleigh who used her pace up front to great advantage.
Awards go to Trae who keeps learning and has a big future, and Louis for his ripper goal.
Goals to Aydan x2, Louis, and Ben. Cooper 3 assists.
Two big teams to take on this next fortnight, if we bring that brilliant second half, we will knock them both off.
14 Boys v St Pats lost 2 – 4
Sunday we took on St Pats, we may not have left with a win but the team played exceptionally well.
Having 3 of our top age players out we had some young guns fill in and boy they did a great job.
Losing 4 – 2 to the top side the team should be proud of themselves.
Goals scored: Dawson 1 Jack Furze 1
Make sure we all get to training as we have another big game this Sunday
Thirds v St Pats won 2 – 1
The game kicked off at 9:55am between Hotspurs and St Pats with strong cold winds blowing across Alexandra Park in an easterly direction not favouring either end of the pitch. Hotspurs had a lot of play early in the first half but it wasn't until the 15 minute mark that a combination cross pass from Oliver to Mitch and onto Bautista who snapped Spurs first goal.
Hotspurs defence was strong with support and terrific back up from Manny Charters Harry and Casper all combining well to shut down any opportunity that St Pats put forward. Spurs Goal Keeper Will also did a great job saving a number of goal attempts during the game.
Changes were made by Coach (Joel) towards the end of the first half with Denzel coming off for a rest and Raymond thrust into attack hopefully to gain another goal before half time. Raymond moved well and offered a few supporting shots at goals with assistance and set ups from wings and forwards but wasn't able to get Spurs a second goal before the half time break.
At half time it was highlighted by Joel that the game was 'For the Taking' but full commitment and concentration was required by all players to go on and win the game.
The second half got under way at 10:40am with the strong cold easterly winds still blowing across the ground. Once again Spurs did most of the attacking but couldn't find the back of the net. With five minutes to go before the final whistle was blown St Pats striker scored thus balancing up the game, one all.
A sense of silent went through the Hotspurs Team (and supporter base) as they had dominated most of the play throughout the game but as known that doesn't always give you the win.
The ball was taped from the centre circle and passed into Spurs attacking forward line not wasting any time to secure a second goal. With determination and pressure placed on the opposition Spurs were able to draw St Pats defenders and goal keeper away from the net enabling Denzel to score a very quick and timely goal putting Spurs two one up before the final whistle gaining the win and three points.
As special mention and thank you goes out to Joel & John for coaching the team and Alison for her weekly Team Manager Duties. Also to John for running the lines and marshals assisting with match conduct.
Also a big Happy Birthday to Raymond who turned 18 on Saturday 14 April 2018.
Go Spurs!!
Over 35s v St Pats lost 1 – 8
A tough day out. The team started poorly and went from bad to worse as game went on. A dispointing result that we can hopefully bounce back from as a team getting back to the basics.
---
Match reports and newsletter information
Please email all match reports, photos and Hotspurs news to info@alburyhotspurs.com.au by Monday evening at 9pm