Club Sponsorship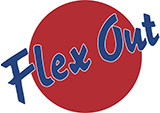 All club players receive $10 off consultation.
Free Triage Service every Monday at 6pm (Seen on order of arrival, Albury clinic, Senior players only)
Ph: 02 6023 2831
Flex Out Physiotherapy
Junior Encouragement Awards

A huge thank you to several local business that have donated encouragement awards for all our Junior teams this year. Please support these businesses.
Wendy's
Cold Rock
Intencity
Blockbuster
Baker's Delight
Sodens
If you know someone that would like to donate and support our Juniors in the club please let us know.
Housekeeping reminders
All registration monies should now be paid.

A small number of players still have their shirts from last year. Please bring them back.

Players are not to have earrings, watches or jewellery on and MUST have shin pads.  A water bottle is recommended.

All players must be registered to play. You can check with the registrars.

Contact your coach or manager if you are unavailable for any game please

Each team has one rostered home day DUTY during the season.  This team must prepare the playing field ( put up nets etc.) 7.30am START and pull down nets and put away equipment at the end of the day, about 5pm FINISH and provide three people to assist in the canteen on that day.
Newsletters
The award for our best report using the word of the week "conquest" judged by the newsletter editor (me) goes to no one as the word was not used.  The word for the next report is "blockinator".
We encourage all grades to submit match reports to go in the newsletter. Reports need to be sent each week to wrights@dragnet.com.au before 10pm on the Monday after the game so they can be collated. The report does not have to be done by the manager or coach so you can share the responsibility between the parents and/or players. You can see past reports on the Hotspurs website.
Resources
For coaches and anyone else interested in the development of the game, the FFA has several resources on the national curriculum and training drills here. information can also be found under the Resources link in the menu on the Hotspurs website
---
MiniRoos update
No Mini-Roos this Saturday (Anzac Day). The Gala Day postponed from last Saturday will take place on Saturday 2nd May  at Willow Park Wodonga
Miniroos training times
Five/Sixes train at 3:45 pm to 4:45pm Wednesday
Eights train from 4:30pm to 5:30pm Wednesday
Sevens/Nines/Tens 5:00pm to 6:00pm Wednesday
Coaches and parents: all information from the FFA regarding MiniRoos can be found here. Please take the time to read so we all have a good understanding of our responsibilities.
---
Draw for Sunday, April 26
Hotspurs V Myrtleford
at Savoy Park Myrtleford

Allow an hour to travel to Myrtleford Google Map
All teams play at normal times except
Elevens, 12 Girls, 14 Girls, Sixteens, Over 35's  and Reserve Women Gold all have BYES
NOTE;  Reserve Women Black play Diamonds at Glen Park  Kick-off at 1:10pm
---
Match reports
U11s v Melrose Lost 1 – 2
After such a wet Saturday and Spurs stadium being a wash out, or a better description a lake, it was great to turn up to play and see Melrose fields in such great condition.
We were on the back foot early against the table toppers and had to scramble at the back to keep them from scoring. Have weathered the storm, we hit them on the counter and and eventually Brodie drew a few defenders and played Dawson in who had the time to pick his spot and smash it into the roof of the net. Unfortunately, we didn't keep the lead for too long as Melrose got two quick goals soon after.
We battled hard in the second half and had one shot hit the post but were unable to create enough scoring chances.
Everyone did well and we know we can do better. We need to work on our positional structure at training.
We have a bye next week as Myrtleford don't have an U11s side so I will give out two Sodens awards this week which go to Dawson and Brodie, well done.
Under 12s V Melrose FC Won 7 – 3
A very good performance by the twelves. Harry Carmody scored a hatrick and all of his goals were a result of excellent passing by his team mates. David Pasko scored a goal in his very first game which was very exciting. Nathan and Halle played well up front while Bailey and Toby controlled the defence very well. Will Haberfield played a terrific second half in the midfield and the whole team should be happy with the way they played.
Under 12s Girls V Melrose FC Won 8 – 0
With a full squad of girls available this week, the girls were very patient in the rotating of players and ensuring everyone could have a run. The girls were dominant and held possession well, passing the ball around and creating plenty of chances. A fantastic team effort all round, we welcomed Maddi into the team who played her first game and did a great job. Ciara, Scarlet Grace, Bella G, Brooke and Eliza held the defence well. Mattea, Caitlin Charlotte, Halle and Ava controlled the midfield and Evy, Paige and Alyssa played well up front. great halves in goals from Lil and Evy. Keep working girls and enjoy the week off!! Awards: Alyssa, Brooke, Maddi, Charlotte.
Under 13s V Melrose FC Won 6 – 2
Under 14s V Melrose FC Lost 0 – 10
Under 14s Girls V Melrose FC Draw 1 – 1
A very solid game from the Under 14 girls who will continue to get stronger as the season goes on! A great goal from Sarsha who was all over the field and fighting hard for the ball. Bella G had a great game in defence and was first to the ball every time, she was supported well by Yasmin and Laura who displayed great speed to the ball. Riley had a great game in goals and pulled off some good saves. Halle and Justine did well up front with Evy providing good support. Bella battled well in the mid field and pushed hard all game and was unlucky not to finish with a goal. Great work girls, keep it up!!
Awards: Halle, Sarsha, Yasmin
Under 16s V Melrose FC Lost 0 – 5
Thirds V Melrose FC Won 5 – 4
Over 35s V Melrose FC Postponed
Reserve Women Gold V Melrose FC Won 2 – 0
A solid and very Physical game from the reserve ladies. A early penalty(thanks Mia) was a bit of a scare for goal keeper Fi but after two missed attempts we kept possession and continued to play. Carissa was absolutely amazing in defence and was well assisted by Kaylah who was first to the ball every time and dominant in the air, Claire has found a new position and defence and was awesome and after Kaylah went down Jess B held solid in defence and we kept a clean sheet!! The midfield moved the ball well and we loved having Anna and Sammies speed. Jess A held the ball well and finished a nice goal after an assist from Gios!! A Huge huge thankyou to the 5 snr girls who supported us this week, with several of the girls away or unable to play, we just can't do it without you! You girls are all awesome. Thanks to Mark B and Jim P for running the lines we really appreciated it. Keep playing hard for each other girls and enjoy the week off!!
Reserve Women Black V BYE
Reserves V Melrose FC Draw 3 – 3
The reserves came from behind the grab a draw with the last kick of the game by Mark Belgre. The team was helped with our opponents losing two men to red cards and it took Spurs a long time to get on top of the game. Zac Brodie, Middi Pursehouse and Arjun were the best for the team and Mitch Ryan made a good return with an excellent goal.
Ladies V Melrose FC Lost 0 – 5
A fantastic game by the girls today. It may have taken 20 minutes to switch on but when they did the girls held their own well. A huge improvement on previous games against Melrose. They improve each week. Well done to Anna and Weavers who were our stand outs this weekend, Anna kept up well and did a terrific job in defence and Weavers saved some superb goals.
Seniors V Melrose FC Lost 1 – 3
The seniors started well with Indra junior getting an early goal. The game was quite even and the team with the best luck was going to get the win. Melrose took the lead with a penalty and wrapped up the game with a late goal. Jon Cochrane, James Eggy and Indra Poudel were the best for Spurs.
Brendan Dalrymple did well in his first senior game for Hotspurs.