Hot Start to Season
It was very warm last Sunday for the seasons start.
Our teams had mixed results against Diamonds but it was great to see our youngest sides the Eleven Girls and Eleven Boys have big wins. Well Done
Apologies to 13 Girls
There was a mix up with kick-off times last Sunday. Unfortunately the two clubs were given conflicting times. So Hotspurs had to wait for the other team. Sorry for the inconvenience.
Miniroos
The time has come for all Mini Spurs kids to get registered. The club will soon be organising teams to advise the AWFA our commitments for the season ahead.
Upcoming important dates
Tuesday 4 April at 5pm for first training session
29 April Miniroos opening Gala day (Times and Venue TBA)
It would be appreciated if your child could be registered ASAP and before the first training with the school holidays and Easter fast approaching.
Coaches wanted for Wednesday Training's to manage an age group.
Game day managers will also be required
If you are willing and interested please contact Mia to let her know or for more information.
Catch-up games v Diamonds
Aloysius Park
Wednesday 22nd March
Thursday 23rd March
5:30pm Fourteen Boys
6:30pm Thirteen Boys
Draw
Sunday 26 March
HOTSPURS v Twin City Wanderers
at Home
Lambert Park
9:35 am Eleven Boys
10:40am Twelve Boys
11:45 am Over 35s
1:00pm Fourteen Boys
3:25pm 16 Girls v St.Pats
Aloysius Park
8:30am Sixteen Boys
9:55am Thirds Men
11:20am Reserve Women
1:10pm Reserve Men
3:00pm Senior Men
Duty Tem
Sundays duty team is the Twelve Boys. Please be at the ground by 7:30am to help set up. The grounds are packed up at 5:00pm. Parents are asked to volunteer in the canteen during the day.
---
Match Reports
11 Girls v Diamonds won 6 – 0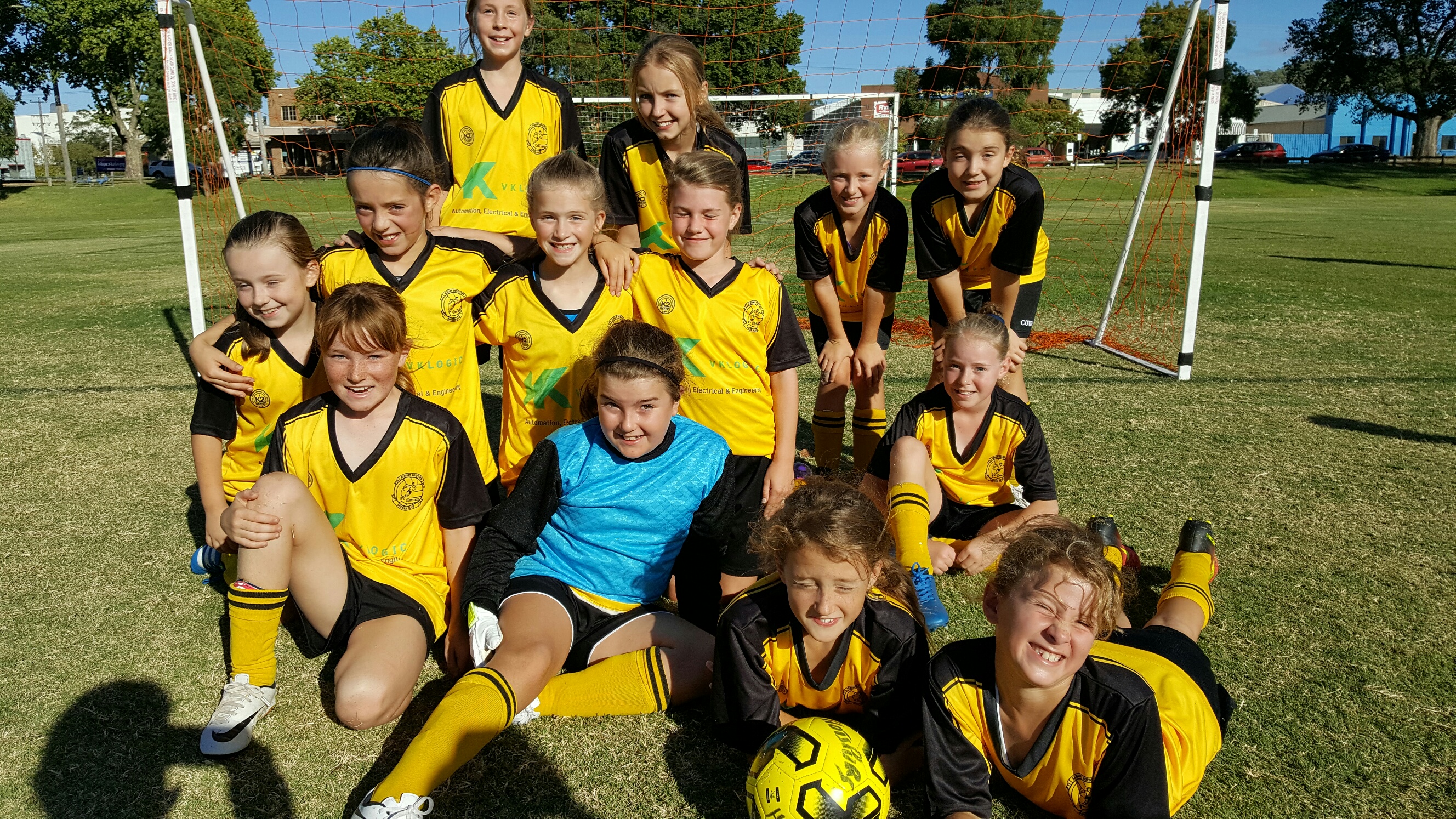 It was a historic day as the First ever U11 girls team took to the field early on Sunday morning, looking sharp thanks to VK Logic for supplying new uniforms for the girls. They not only looked sharp but played very sharp and took an early lead. All the girls were on fire, totally dominating all over the pitch – the long pre-season training the girls put in obviously paid off. Ashley, Tahlia, and Sienna were the goal scorers all scoring some cracking goals. Ava and Sophie shared goalkeeping duties and both kept a clean sheet. Alex was brilliant in the back-line, and Elisha was solid in the midfield. It was a brilliant team effort and in the end, it was a resounding 6-0 victory. Well done girls, we can't wait to see how you go for the rest of the season.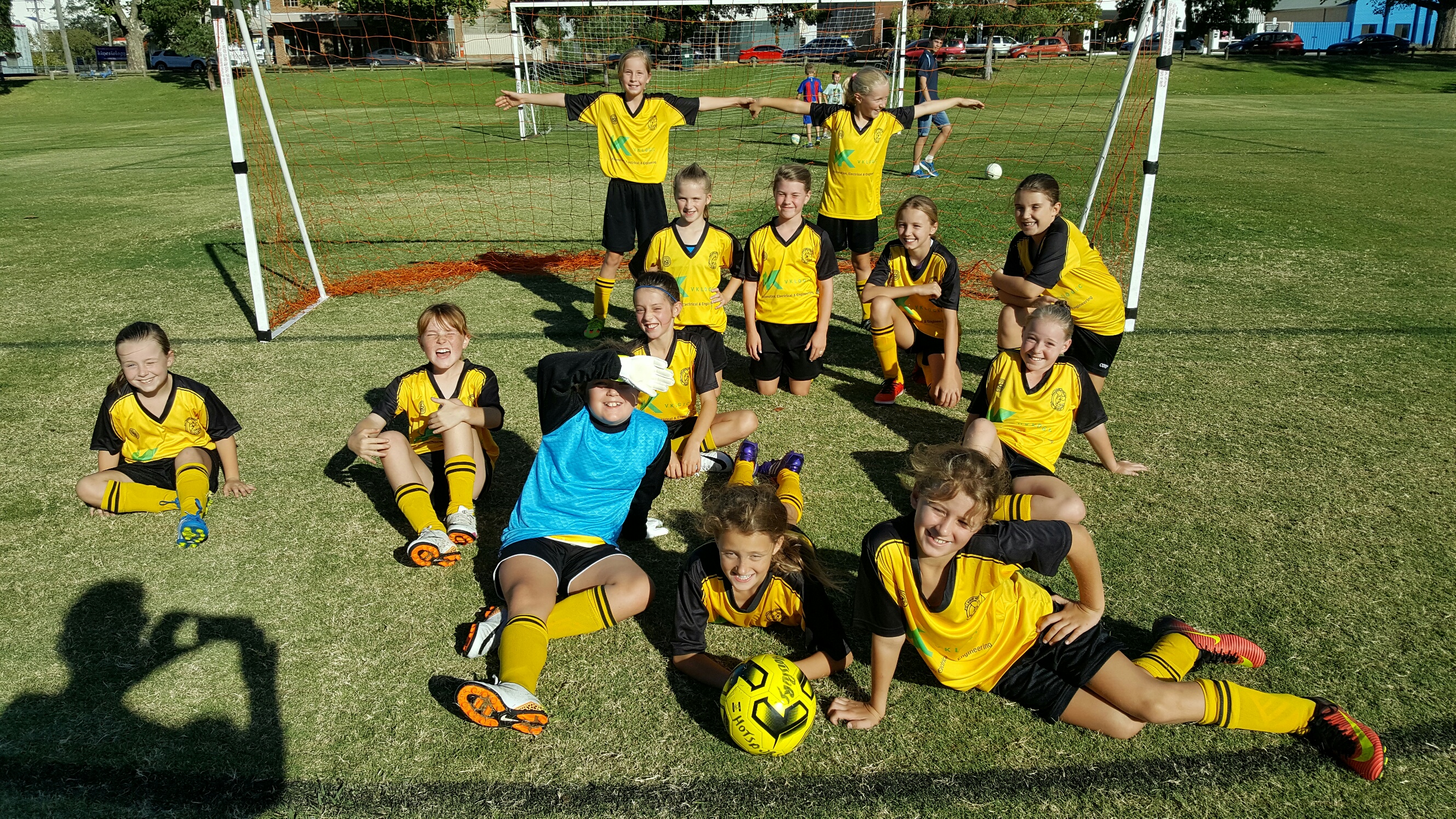 11 Boys v Diamonds won 5 – 1
Our team started strong in attack and it paid off within 3 minutes with Aydan putting the Spurs on the scoreboard early.
Nathan was brilliant in defence chasing everything down , with help from Tyreece,Dustin and Louis.
We had plenty of more chances with both Cooper ,Haydos and Ayden having shots at goal and were unlucky(the smaller goals don't help! )
Sam was stopping everything kicked at him in goals and was controlling the goal square superbly, all the extra one on one training with Johnny has paid off !
The speed of Cooper and the determination of Mitch allowed Ryan to show his finesse to score a goal late in the half.
After half time Lenny moved to midfield and it paid off early with Ruby intercepting the ball, passing to Lenny who ran down the line with a perfect cross to Aydan who found the net. Minutes later another pass from Lenny to Cooper allowed him to finally score after working hard all game. Riley got into some excellent contests and performed strongly.
Diamonds scored late in the second half but Ryan and Mitch worked together to score again soon after.
All our hard work at pre season paid off as we were consistent in tight contests and it was great team effort . Well done Spurs!
12 boys v Diamonds won 2 – 1
No report submitted

13 Girls v Diamonds lost 1 – 8
Firstly, a huge thank you to all the parents for their understanding in the time change mix up!!
The girls battled on and were full of enthusiasm for some their first game of soccer.
It was extremely hot out on the field and the girls really felt the heat. We played well together as a team and will keep getting stronger as the season goes on. Keep working together girls, it is fantastic to the the development of girls in our club. A warm welcome to the many new families who also have
joined the club, look forward to a great season together.
13 Boys v Diamonds Postponed
14 Boys v Diamonds Postponed
16 Girls v Diamonds lost 0 – 8
A great start to the game with the girls holding their own and being competitive for the first 15 minutes of the game, again we struggled with the heat. As we play more together we will get stronger. We had several first time players again and it was great to see. Keep up the training sessions girls and we will get better as a team. Thanks to all the u13 girls who supported and gave us much needed subs. Well Done team!!
Thirds v Diamonds won 4 – 1
The Thirds opened their season with a bang – a 4-1 win over Diamonds in a game that showed the team, along with a few new players, hadn't lost anything over the break. Alas, early in the first half keeper Ray collected a boot to the head that left him with a cut requiring five stitches. Thanks Scott for stepping into the keeper's position for the rest of the game. Luke scored two goals, one from a free kick and the other from outside the box, before Diamonds answered with one. Then Zac scored a pair, with the second one a beautifully lofted ball over their keeper's head. Oliver retired hurt after injuring his wrist. It was a bit strange seeing coach John out on the field, along with Jim Brodie. A good start to the season.
16 Boys v Diamonds lost 0 – 2
No report submitted
Over 35s v Diamonds Drew 1 – 1
The Over 35s wish to welcome back Kel, Ben & Mick, who are pulling on the boots again after some time off & we also welcome Aidan & Damien to the team & club.
Our first match of the season was a hard fought & physical game with a few minor injuries to both sides. A tap in after a mad scramble in the oppositions goal mouth saw us take the lead after around 15minutes.
We played the game in quarters due to the heat & the interim breaks were a pleasant relief if only for a couple of minutes.
Diamonds fought back in the second half & kept us under constant pressure which resulted in them equalising.
We came away with a point & the positive thing to come out of it was our structure & ball control. Early days yet!
Reserve Women v Diamonds Postponed
Reserve Men v Diamonds lost 0 – 2
The Ressies did very well considering the team is a very new one and the players are still getting to know each other. Hotspurs had chances but our opponents took theirs when they arose. Irish led the team well and Ranga was outstanding in defence and Arjun and Zac Brodie also played well.
Senior Women v Diamonds lost 2 – 8
No report submitted
Senior Men v Diamonds lost 0 – 4
Disappointing start for the seniors who started the game well and with some luck could have grabbed an early lead. Great to see young players Ben Gardiner and Mitchell Anderson play their first senior games and both did well. Sam Thorman worked very hard and Jon Cochrane also did well. Wishing Matt Townsend a safe trip overseas and look forward to seeing him back in Spurs colours.
---
Match reports and newsletter information
Please email all match reports, photos and Hotspurs news to info@alburyhotspurs.com.au by Monday evening at 8pm