Hotspurs Junior Presentation (Age 5-16)
Will be held on Saturday 3rd September at Aloysius Park.
Start at 1pm Finish 5pm.
Free BBQ for players. Parents are welcome to eat for a gold coin donation.
All players will be rewarded for their efforts this year.
Presentations will start at 2:00pm. Jumping castle and face painter to be in attendance.
Please bring a chair for comfort.
Raffle
This weekend was our last home raffle with all profits going to: Albury Wodonga Regional Cancer Centre. We are very proud to say that we raised a massive $350. Congratulations to our winners and a huge Thank you to everyone who supported our raffle this weekend and at all our home games this season.
1st Fuller Family
2nd Ian Haberfield
3rd Heinz
Volunteers for Cup Final
Hotspurs are hosting this years CupFinal ( with Melrose FC) on Sunday 11th September at Jelbart Park. We are going to need lots of helpers from our club on the day. If you can spare an hour or two
to work in the canteens please let Fiona Smith or Ian Belgre know. Any volunteer will be given free entry. Thank you.
COACHES and MANAGERS
Please collect all playing strips after your teams have completed their games. They can be returned at junior presentation. Thank you.
Senior Presentation
The Senior Presentation will be on Friday 28th October at the Commercial Club. More details later.
Miniroos
Gala Day Saturday 27 August at Jelbart Park
First games will start at 9 am, draw to follow later in the week.
 Draw
Sunday 28 August Cup Quarter Finals
Kelly Park Wodonga 1 v 8
8:00am Sixteens v Melrose
10:20am Thirteens v St.Pats
Willow Park Wodonga 2 v 7
9:25am Thirds v United
11:20am Fourteen Boys v City
2:10pm 14 Girls v St.Pats
Glen Park Albury 3 v 6
9:00am 12 Boys v Melrose
Latrobe Wodonga 4 v 5
8:00am Elevens v Myrtleford
12 Girls have a BYE
Over 35s Venue / Time TBA
Note
All games are knock-out. Extra time is played if a game is drawn at fulltime. First goal in extra time wins. If no team scores penalties are taken.
Next Sunday 4th September
All Semi finals are played at Jelbart Park.
---
Match Reports
The U11 team had a bye this weekend so took the opportunity to head out for a team bonding session of ten pin bowling and presentation night.
Seamus and Jackson showed plenty of form on the bowling lanes and there was plenty of competition among the team.
After the bowling action, the team settled in for the round by round vote count. Every player in the squad managed to receive votes and we had 11 individual goal scorers which is why the team has finished the regular season in 4th position.
Great teamwork!
Award winners for the year are:
Max – Justin's Coach award
Zander – Irish's Coach Award
Jack – Leading Goal scorer
Best and Fairest Runner up – Tie between Mitch and Lenny
Best and Fairest – Cody
The team head into the finals feeling confident and a hoping to make a mark in the finals.
Thanks Irish for organising the Bowling and Presentations.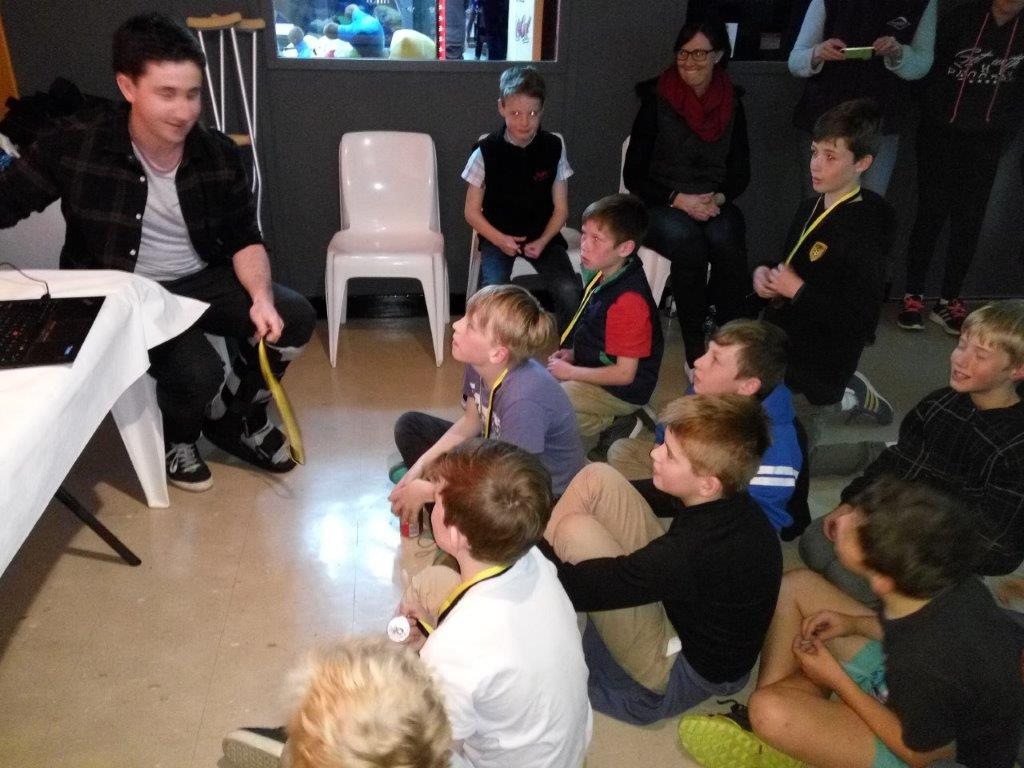 Irish Running round by round presentation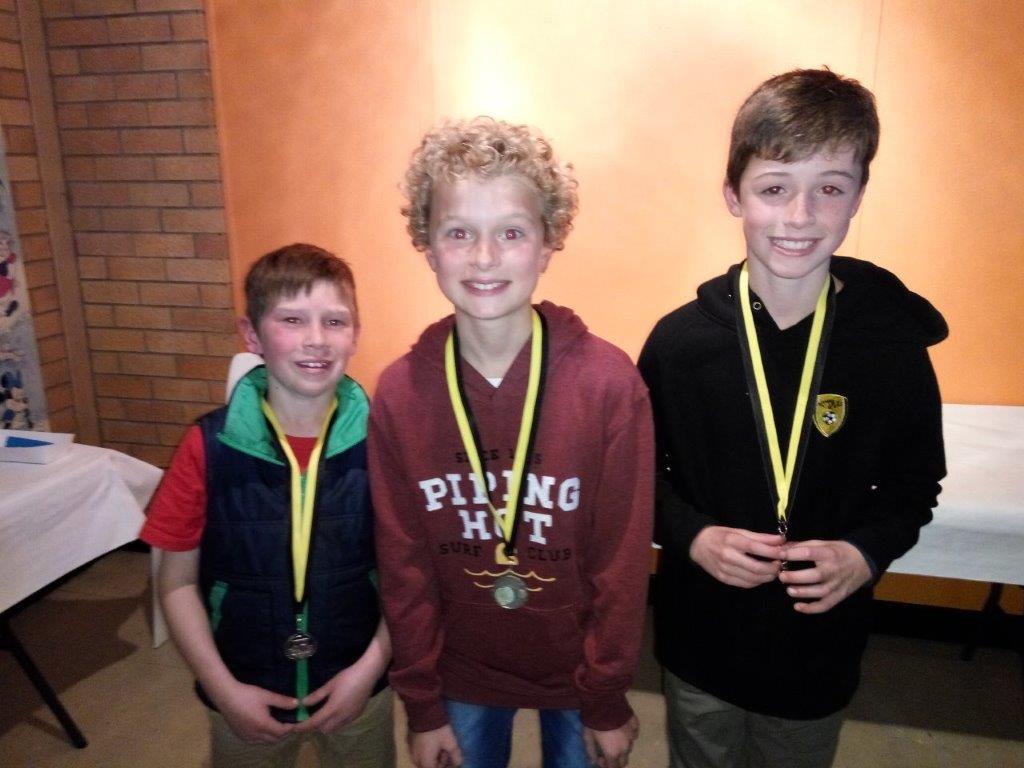 Mitch Cody and Lenny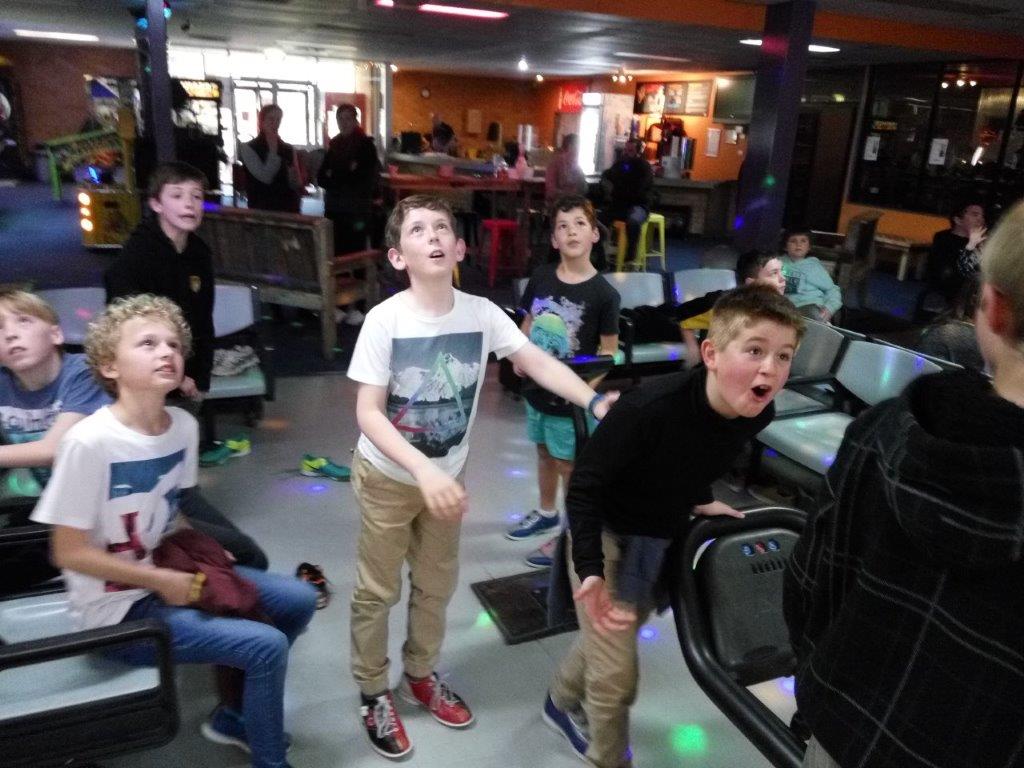 The team getting competitive during bowling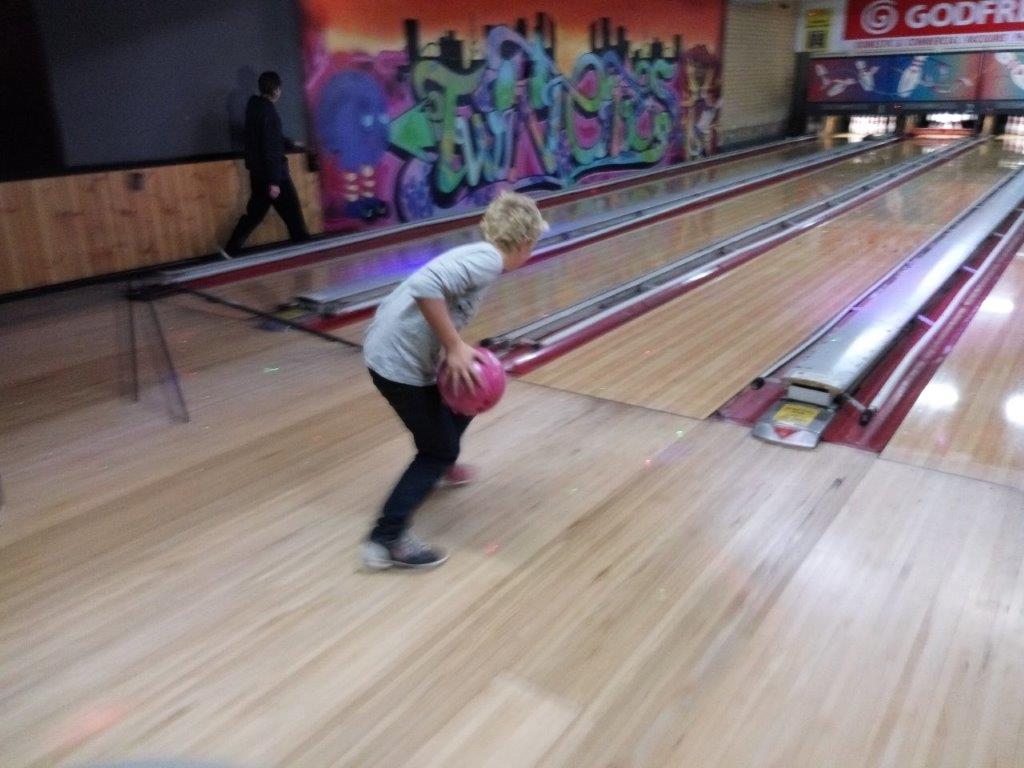 Ollie throwing one down
U12s v St.Pats won 6-1
A great result and a great way to finish the home and away season. This win insured we kept 6th position and confirms our form has improved heading into the finals having won our last three games. So team, all I'm asking of you is to win your next three games!
Under 12 girls Drew 3 all
A rainy trip to Wangaratta on Saturday afternoon. The girls started well and were passsing the ball around. Ava started the scoring with a cracking goal from outside the 18 yard box. Then the rain came down and it was cold and wet, Wang managed to score three goals and go into the half 3 -1. Under the shelter of umbrellas I asked the girls to lift and find something special and that they did, Ashleigh and Daisy teamed up well to create scoring chances and Lily came out of goals and defended well. Paige kept a clean sheet in golas. Tahlia and Ruby chased every ball and Ava again managed to score finishing the day with 3 goals. We will see Wang again in a few weeks for semi finals. Keep up the great team work girls!! Awards to: Paige, Ava, Olivia, Georgia and Tahlia A.
Under 14 girls won 16 nil
These girls have been playing some beautiful football together and that continued. We opened the scoring within the first minute and that continued all game. The team has scored over 120 goals this season which is an amazing effort. This game was a whole team effort with many of the girls changing positions and still creating scoring chances. Special mention to Sarsha who scored 8 impressive goals and Lily who came out of goals to score 2 the rest were shared around. We wish Yasmin all the best as she heads on holidays and thank her for a great season. Keep up the awesome team work girls and the results will be there come finals. Awards to: Bella, Katie, Grace, Yasmin.
U16 v St.Pats won 8-0
A straightforward win for the Hotspurs Under 16s team on Sunday and another clean sheet. The Spurs had most of the play and though they couldn't always capitalise on this advantage they were still 4-0 up at half-time. At times it seemed they were in cruise mode and perhaps they'd earned the right to relax a little. Ben kicked a hat-trick of goals to celebrate his birthday and Luke and Oliver scored the remaining goals with one own goal thrown in. The 8-0 win means that the team has been undefeated all season, a tremendous achievement for all the players and the two coaches John and Joel. Remarkably, three players tied for the title of top goal-scorer for the season– Luke, Oliver and Felix. Well done to the whole team for a great home-and-away season. Now it's time to switch on for the finals. A big thankyou to the volunteers who ran the lines throughout the year – Peter Kendall, Roland Linssen, Helen Wilson, Jim Parrett and Lewis Parrett.
Reserve Ladies Drew 3 all
Well what a season and a great game to finish on!! The girls battled hard and left nothing on the field, we needed 3 goals and a win to stay in the finals but it just wasn't to be this time. This is the first time the reserve ladies miss the finals. This game saw many of the girls play their last game of soccer but I know they will still be involved in the club in some capacity or another and thank them for the many years they have played. I know with the great young players we have coming through the development and game is in good hands. Great goals by Amy to get us on the board and to Gios with a penalty to keep us in the game and to Kaels who scored the equaliser it really was a great game!! A huge thank you to Jess A who has coached us on Sundays for the last few weeks and to Snowy for organising us every week which was never easy having a different 11 every week. Look forward to presentation night ladies and congrats on a great season, it has been a pleasure!!
O35s v St.Pats Lost 0-2
A great effort against this years League champions. We started off well and our structure was fantastic during the 1 st half. We were very unlucky not to have a couple of goals ourselves with their keeper stretching full length to tip the shots around the post.
Our 2 nd half was not as good but we still managed to scramble enough in defence to foil their attempts of scoring more goals. A vast improvement on our last outing against them. It was a tough gritty game and we look forward to playing them next week in the cup quarter final.
Reserve Men v St.Pats lost 1-2
The Reserve men had plenty of chances to win this game but failed to convert them. Chris Vidovic who has had a strong year played very well and scored a good goal. The Brodies- Jim and Zac also played well. Thanks to John Irvine for filling in in goal and having a strong game.
Senior Ladies v St Pats lost 3-1
Unfortunately the team was missing Jamie on the field but her voice on the sideline was welcomed.
The second half was more promising than the first, with our only goal being achieved by beautiful play that was finished nicely by Sarsha. Sarsha smashed the ball from outside the 18 yard box to have it land soundly in the back of the net.
Shelby and Sara had some close calls, making their goalie earn her keep. Anna and KT worked well together in the midfield, with players trying to push them off the ball but failing to do so. Mia, Jordan, Millie and Sammy all played well in defence, preventing straight runs to goal and applying enough pressure each time to push them wide and away from goal.
Annie was strong on the wing, putting several nice crosses in from the sideline. Her powerful left kicks will be sorely missed next year. Jess continued to be consistently strong, even dropping back to support the defense when needed.
Amy was a welcome newcomer to seniors, stepping up to play the first half of the game before backing up and playing reserves. Her speed and skill were greatly appreciated. Weavers had a great game, coming out to pressure the ball and making it extremely difficult for St Pats to score.
A sad end to the season but good preparation for next year. Unfortunately it's farewell to Annie, congratulations though and wishing you all the best!
Senior Men v St.Pats lost 0-1
This was a close game with both teams having chances to get a win. Ray Krausche was excellent in goal and made some top saves.Mick Corkett, James Eggleston and Jon Cochrane played well. Milky and Ryan Smith worked hard up front and went close to grabbing a goal on a number of occasions. Disappointing to lose the final game but it was a better team performance than in recent weeks.
---
Match reports and newsletter information
Please email all match reports, photos and Hotspurs news to info@alburyhotspurs.com.au by Monday evening at 8pm