Draw
Round 2 Sunday March 25
HOTSPURS v Twin City Wanderers
at HOME
11 Boys Kick-off 8:30am
12 Boys Kick-off 9:35am
Over 35s Kick-off 10:40am
16 Girls Kick-off 8:30am**To Be Confirmed
Thirds Kick-off 9:55am
Div 2 Ladies Kick-off 11:20am
Res Men Kick-off 1:10pm
Sen Men Kick-off 3:00pm
13 Boys, 14 Boys, 11 Girls, 13 Girls & 16 Boys all have BYES
FOLLOWING WEEKEND
1st April – NO GAMES – EASTER
SOCKS
Please note Hotspurs have changed our playing socks for 2018. All players need to be in our new socks. They are available from the canteen for $10.
Duty Team
Our duty team for this Sunday is the 12 BOYS.
Please be at the grounds at 7:30am. Brad Howard is issuing a roster to assist on the BBQ. Thank you.
NSW Active Kids $100 voucher
For more information and how to obtain you voucher code/number, which you will need before registering your child to use in registration process please go here.
Registration Information – MINIROOS – Don't leave to the last minute!
For more information on how to register go here.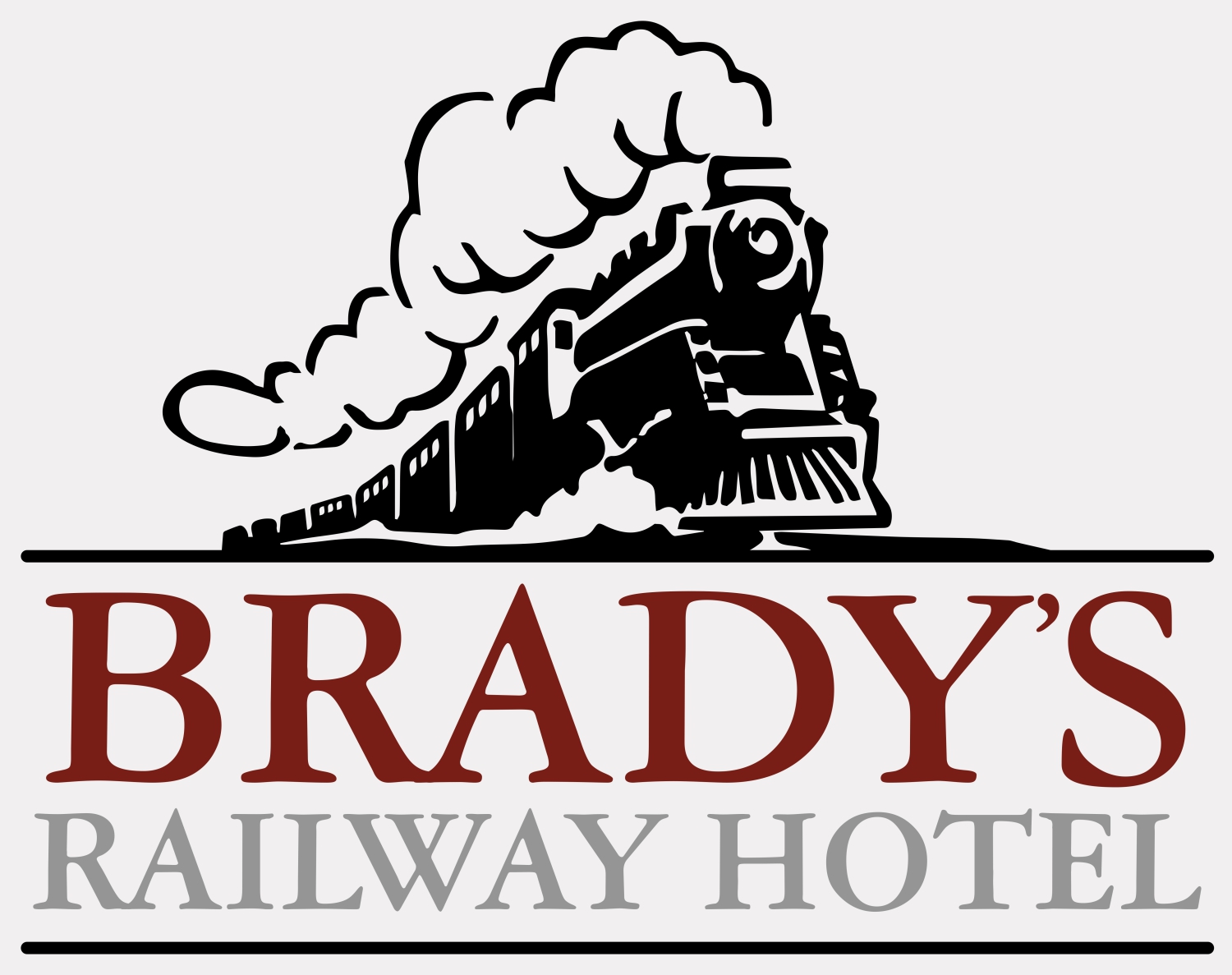 2018 MAJOR SPONSOR – BRADY'S HOTEL
 
Remember to let John Irvine or Simon Baker know you're from Hotspurs when purchasing you next vehicle, the club benefit with bonus sponsorship and they will make sure you get the best available deal.
Social Club Member
All registered players are automatically a Social Club Member and receive Social Club Members prices to Hotspurs functions. Non members shall incur a slight surcharge.
If you are a non-registered supporter or friend of Albury Hotspurs, for $20 you can now register as a Social Club Member through myfootballclub. Details on how to register as a Social Club Membr can be found on our Registration page.
Miniroos
Training starts on Tuesday 27th March, 2018
@ Aloysius Park, South Albury
5-6pm Every Tuesday after that,
except NSW school holidays. Notification on Team App
Miniroos competition starts on Saturday 7th April, 2018
@ Jelbart Park, Lavington
(Gala days – 12th May & 11th August)
Online registrations are open, more information here.
Miniroos (5 to 10 years) $100 (includes: bag, ball and drink bottle. Must be registered and paid to receive your bag, ball and bottle) Shirt provided – will need to provide black shorts, boots, shin pads and yellow socks (available at Spurs canteen)
Commencing 31 January 2018 the NSW Government will provide a $100 voucher to parents/guardians of school enrolled children. The $100 voucher can be used for registration and participation costs for sport and fitness activities. For more information and how to obtain you voucher code/number, which you will need before registering your child to use in registration process please go here. https://sport.nsw.gov.au/sectordevelopment/activekids
For more information please call Paul Kinning – 0400422805 or Wayne Davies – 0477 872410
Teamapp
Albury Hotspurs Teamapp users, all access groups have now been reset. Please open you app and request access to your appropriate team.
Coaches and Managers using team app for notifications, voting, draw and match availability. When requesting access to the group you manage please request restricted admin in you comments.
Hotspurs Club Shop
The Hotspurs Online Club shop will come online in the near future and will include the new Senior Club wear.
Some items will be in stock, other items will have a order cut off deadline and ordering will be less often to make the operation of the shop feasible.
The club has ordered stock new polos and jacket and will be available in a few weeks at the ground on home games.
Hotspurs Club Coaching Panel
The Hotspurs Club Coaching Panel has been formed, and consists of the following members of the club, John Belgre, Robert Tuksar, John Irvine, Matt Townsend and Fiona Smith.
From time to time there will be some useful information posted here for our coaches.
Coaches can also utilise the Coaching Panel for help, with any aspect of coaching. It's an experienced, and great group, to assist those wishing to develop their coaching and ultimately the teams performances.
---
Junior Encouragement Awards
We are currently seeking interest from the current and new businesses who would like to supply/support our junior members with awards for this season 2018.
We would like to thank and acknowledge these businesses for their support.
Match Reports
11 Girls v Diamonds won 8-0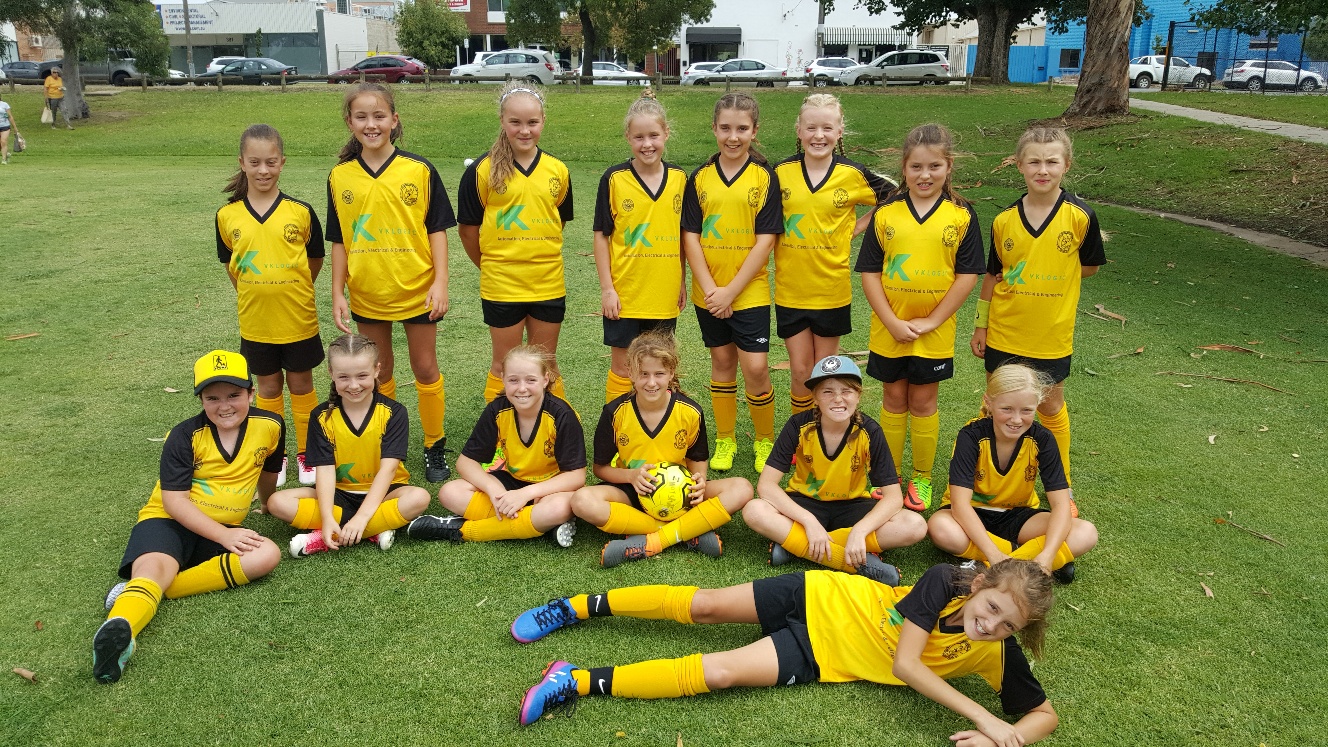 The girls started their title defence with a new squad but the same attitude. The girls out enthused the opposition and dominated the game from start to finish. It was really pleasing to see the new additions to the squad fit in and more than hold their own, while the seasoned campaigners led from the front and showed great lead we ship for the team. In the end it was an 8-0 victory with Elisha snagging a sweet 5 goals, while Mia, Seanna and Alice all grabbed a goal. Rylee and Taylor both played strong games while Lucy and Biabca made strong debuts. Special thanks to Tahlia Alvey for warming up the squad before the match
13 Girls v Diamonds won 3-0
What a great start to the season for the Under 13 girls. The girls passed the ball around well and created many scoring opportunities. Ash was lightning quick on the wing. Our defenders were lead by Keely and were awesome with Alex, Sophie and Bella all doing a great job. Our forwards Tahlia, Georgia and Hayley followed the ball well and Ruby and Mya working hard in the mid field. Lily was absolutely awesome in goals and kept a clean sheet. Alice and Eloise played up from the Under 13s and did an awesome job. Thanks girls, keep up the great work.
16 Girls v Diamonds lost 0-5
What a great bunch of girls with a couple of regulars out. These girls battled and showed great strength and determination to see out the game against a very strong opponent. Everyone of the girls never gave up and chased every ball down, we defended hard especially in the second half to only let one cracker of a goal. They have become an absolutely awesome team and play so well together. A huge thank you to Keely, Lily, Hayley and Georgia who played up. To all of the girls keep working together and the results will come. A great team effort, you never gave up!!
11 Boys v Diamonds won 5-2
After shipping a goal in the first 30 seconds the team were off to a very ordinary start. However, the boys managed to rally and use the fierce wind to our advantage. Finding themselves 5-1 up at half time. A great start to the season finishing 5-2. Special mention to Cooper for kicking a goal from a corner and Dustin for an outstanding job in his new sweeping role.
Charlie McKenzie wins this weeks Team Player award and will be captain next week.
Goals to Cooper x 2, Billy Whitfield x 2 and Carl x 1
12 Boys v Diamonds won 7-3
The boys u/12 team is made up of half the u/11s and a couple of u/13 girls. The mix worked a treat.
Tyreece, Al ,Louis and Sam were rock solid in defence with Al moving forward in the second half scoring goal of the day. Ruby and Tahlia had outstanding games up front. Special mentions to Lenny playing two full games as the general in the middle and Ethan doing the same great job in goals. And Ben has discovered his dash and big kicking can be match winning when flicks the switch.
Goals to Cooper x2, Ben x2, Isaiah, Tahlia and Al one each
14 Boys v Diamonds lost 3-4
On the weekend we took on diamonds for our first game for the season. With a few players out some carrying injuries, we had some of the U/13 backing up and helping us out, thanks to all those players.
We started off strong the team did us I asked, but after awhile we fell into our old habits which lead to the score at half time to be 2-1 down.
We came out firing in the second half which brought us to 2–2 but then we dropped again and diamond scored 2 quick ones. We got a penalty goal taken by our Captain Brodie which sailed into the back of the net nicely. But then we fell short with time diamonds winning 4–3, Tomo scoring 2 great goals. I would like to say thank you to Dawson and Rupert (aka Chucky) for stepping into goals I know the task was not easy but you both did a good job.
Overall the team did well for our first hit out, lets keep it going and improve each week.
See you all at training!
Thirds v Diamonds lost 0-2
The first match of the year didn't go exactly to plan for Hotspurs who found the opposition just too tough. We had our moments, especially in the second half, but couldn't capitalise. With some players from last year gone and new ones joining it may take time to the team to get that organisation and cohesion back. It was a good effort and a good starting point. Thanks to coaches Joel and John, and to Jim and the Under 16s who stepped in to boost our numbers.
Over 35s v Diamonds lost 0-1
It was a tough start to the season for the over 35 team being allocated a ground away from the club and supporters at Glen Park where it was blowing a serious gale. Up against a solid Diamonds outfit, our best football was needed if we were to beat them. The game started late which further unsettled the team but despite this some quality football was played in the first 10 minutes with a few chances gone missing. Then we began to lose our structure and it was tight game with our strong defence holding up to go into the break nil, nil. Soon after the break, a lapse in concentration lead to the first goal of the game to the opposition. With some of the players leaving the game early for other game commitments, the team fort hard all across the park looking for the equaliser but couldn't capitalise on opportunities going forward. An excellent save from Eddy who stepped in to goals meant the score line remain at 0-1.
Reserve Men v Diamonds lost 2-3
The Ressies started slowly and conceded early goals which made the day difficult. Finding themselves down by three goals the team improved greatly and were unlucky not to get some points. Manny and Jacob playing their first senior games both played really well. Blake, Milky, Wally and Mick Corkett also played soundly.
Senior Men v Diamonds won 2-0
Great to have the seniors start the year with a win. It was a good team performance with all players doing a top job. Jerome played particularly well and scored twice. The defence
kept a clean sheet with Joel Mc having a strong game. Mick and Dylan Nabbe played well in their first games for Spurs and young players Zac Fordham and Luke Dahl were terrific as well.
---
Match reports and newsletter information
Please email all match reports, photos and Hotspurs news to info@alburyhotspurs.com.au by Monday evening at 9pm